CCME 2019: schedules and what you should know about Coca-Cola Music Experience | Miss Festivals Blog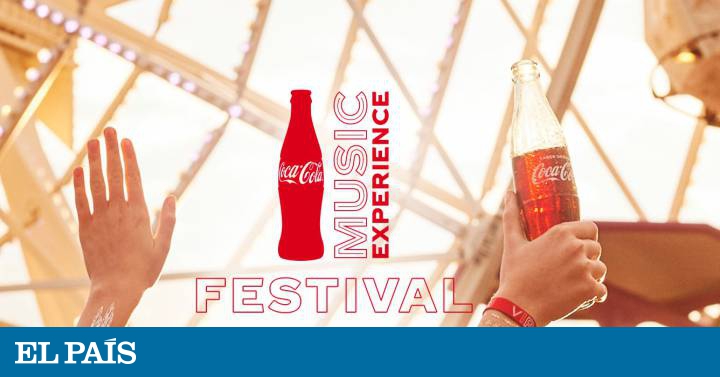 A renewed edition of the Coca-Cola Music Experience, a musical event that has been transformed into a two-day festival and that features Louis Tomlinson, Lola Indigo, Anne Marie, Liam Payne, Natalia Lacunza or Don Patricio at the top of their program. The CCME will take place on September 13 and 14 in a new outdoor space, the Valdebebas – IFEMA concert venue, where Mad Cool is held. There more than 20,000 people will meet every day. And after eight consecutive editions running out of tickets, this event has returned to do sold out with a plague plagued by Spotify successes and a resounding representation of former Operation Triunfo contestants.
This ninth edition of Coca-Cola Music Experience seeks to surprise with an ambitious line up which brings together 45 national and international artists during a weekend dedicated to the youngest. A plan where you can listen to some of the representatives of the most current pop, Latin music and trendy urban sounds, and that will feature Tony Aguilar as master of ceremonies. Due to its youthful approach – there will be a zip line and a ferris wheel – this festival will be, for the vast majority of the public, the first of their lives. In fact, its familiar nature and "the commitment to the environment in which it will take place" have led the CCME to have opted for reduced hours: The event will be held from 1:00 p.m. to 12:00 a.m..
What you should know
You can only enter and leave the festival grounds until 18.00. Once that time has passed, the space will not be accessible again during that day.
You can access the site with personal items and a small backpack that does not exceed 20 liters. Y in the usual list of prohibited objects is an important element against the foreseeable rain that will fall this weekend, the umbrella.
If you go to the festival in Cercanías, you must access the site by the north access, and if you go by subway by the south access.
There are two scenarios: one for emerging artists (from 1 pm to 4 pm) and the main one (from 4 pm to 0.00)
Attendees can access with a bottle of water, without cap, 0.5L and a sandwich in the backpack.
Everyone those who have a ticket must register it on the festival website before attending the event.
All children under 14 have access with the company of an adult responsible who must exercise said responsibility on the child at all times. If they are between 14 and 17 years old, they can freely access the site without being accompanied by an adult, but they must register in order to obtain a minor access bracelet.
Alcohol will not be sold at the festival, but there will be a "small area restricted for adults" where you can consume alcohol. Here minors will not be able to access – also as companions. Drinks purchased in this space may not be consumed outside this area.
CCME Poster
Schedules
How to get
Meter
Line 8: Nuevos Ministerios – T4 Airport (Feria de Madrid stop, from 6:00 to 01:30).
Surroundings
C-1 line (Principe Pío – Airport T4) with stop at Valdebebas station
C-10 line (Villalba – Fuente de la Mora) with stop at Valdebebas station
* The frequency of the trains has been extended with two more schedules: at 00:20 and 00:40 during both days.
Bus
. (tagsToTranslate) ccme (t) 2019 (t) schedule (t) must (t) know (t) coca-cola music experience (t) musical date (t) (t) transform (t) festival (t) two ( t) day (t) celebrate (t) end (t) week (t) valdebebas



Source link