CC points to Torres, Pérez and Olivera for the Masks case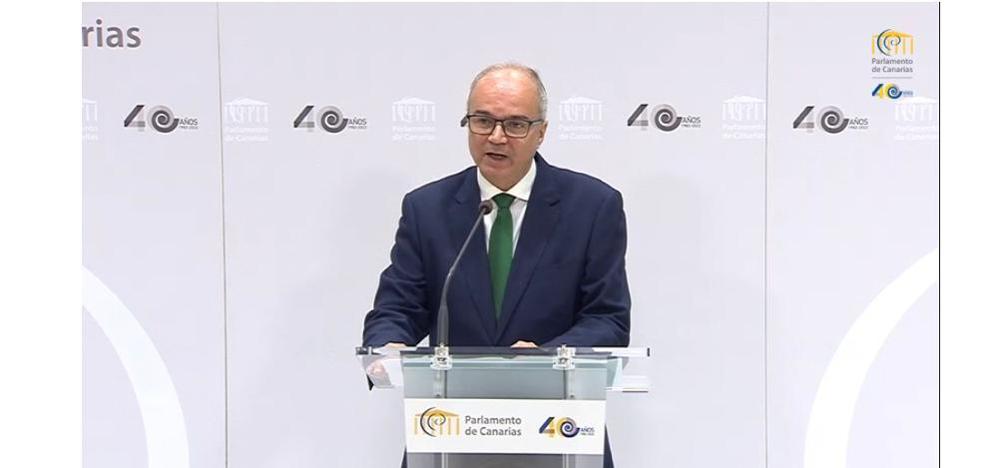 Díaz Estébanez calls Domínguez "cousin of Zumosol"
Canarian Coalition points out in the Mascarillas case to the president of the Canary Islands,
Angel Victor Torresthe current Minister of the Presidency,
Julius Perezwho was also head of Health when the events occurred, and the current Deputy Minister of the Presidency,
Anthony Oliverawho was director of the Canarian Health Service.
Appearing at a press conference on Tuesday in Tenerife, CC deputy José Alberto Díaz Estébanez pointed out that it is urgent to clarify the responsibilities of the three, as members of the
crisis committee created in the face of the pandemic and for the health responsibilities of the last two.
Torres chaired the aforementioned crisis committee, in which he was
Conrad Dominguezbut who was then technical secretary general of the Ministry of Public Works.
For CC, the case is very serious and the Government has not given due explanations. According to the
appearance tomorrow of Blas Trujillo, Minister of Health, in a parliamentary commission, Díaz Estébanez recalled that CC had requested it before the Government. Regarding Conrado Domínguez's attendance at it, he called him "Zumosol's cousin".
In line with what the Antocorruption prosecutor asks the judge in his complaint, CC asks the Government to clarify what role Domínguez had in that crisis committee, if he had been empowered to command over Health and who else knew about the steps he was taking.
Díaz Estébanez recalled that on the committee were also, on behalf of the Government, the vice president
Roman Rodriguez, the general director
Jose Julian Isturiz and the Deputy Minister of Communication,
Ricardo Perez.
Likewise, CC understands that the Government must clarify whether the resignation of
Alberto Pazos as director of the SCS, a position he reached with Trujillo and in which he lasted only 3 months, is related to this case.
He also stressed that the resignation of
Ana Maria Perezwho was general director of Economic Resources for Health and also a defendant, occurred a few days after the Prosecutor's Office opened proceedings.