CC.OO. He will continue his love affair with the Government with the re-election of Unai Sordo as head of the union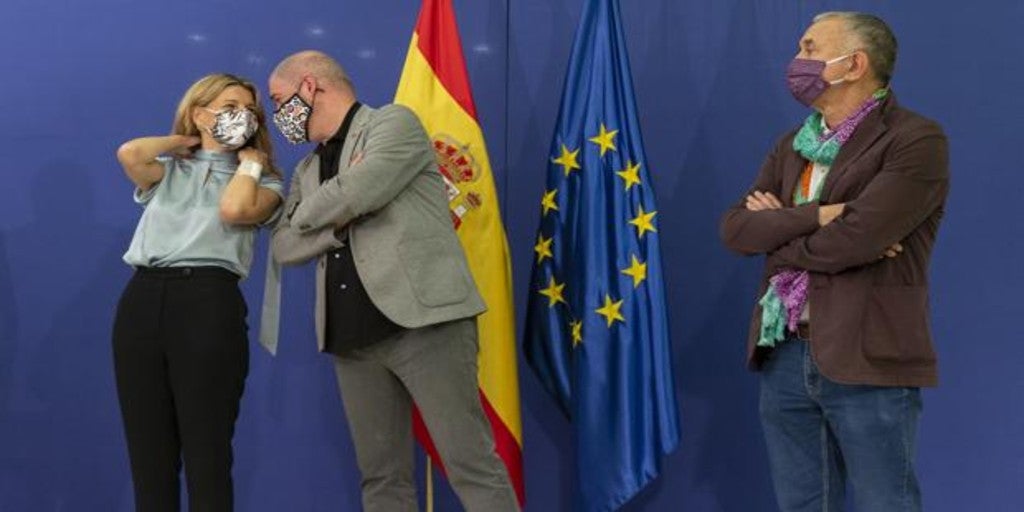 Madrid
Updated:
Keep

Unai Sordo heads the only candidacy that has been presented to the General Secretariat of Workers' Commissions (CC.OO.) for the period 2021-2025, therefore will be re-elected on Friday afternoon at the 12th confederal congress that starts today in Madrid.
In this way, Unai Sordo will continue the idyll she has with the coalition government, especially with the Minister of Labor, Yolanda Díaz, affiliated with the PCE and a supporter of CC.OO. This "excellent harmony" between the two parties has pushed the UGT, the historically socialist union, to the background.
At the opening of the congress, the speech -seven minutes each- by the CEOE president, Antonio Garamedi, and the UGT secretary general, Pepe Álvarez, is scheduled. The Secretary
General of Uatae will have five minutes. Too a video of the President of the Government, Pedro Sánchez, will be screened, four minutes long. However, the intervention of the first vice president, Nadia Calviño, will last 10 minutes. The day will begin with a performance by Miguel Ríos and will end with the intervention of Unai Sordo.
Unai Sordo, born in Baracaldo and a few days ago turned 49 years old, was elected general secretary of this union at the end of June 2017 after appearing also without internal opposition and with the recommendation of the outgoing Secretary General, Ignacio Fernández Toxo.
The term limit for this position is three, so he could still run for re-election in 2025.
It so happens that in the other major union, UGT, Pepe Álvarez was also reelected last May as general secretary, as no other candidacy was presented at the 43rd confederal congress held in Valencia.
Under the motto 'Act to move forward', the 12th confederal congress of which is the organization with the largest union representation (94,247 delegates compared to 83,335 of the UGT) will bring together 758 delegates and receive more than a hundred guests.
The executive committee, made up of 14 members, will maintain the current parity, although there will be several changes, as confirmed by union sources.