CC.OO. and UGT ask to reopen the social dialogue table to debate the increase in the minimum wage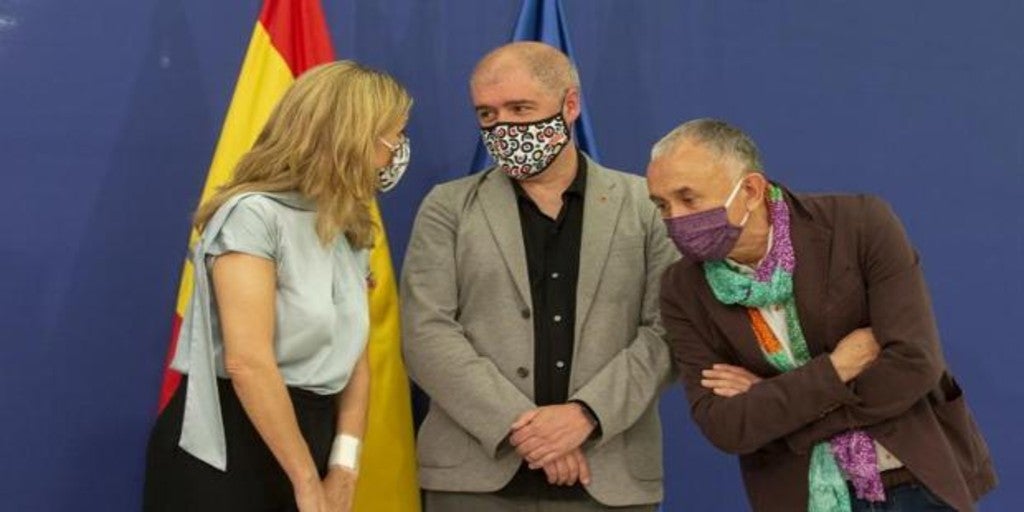 MADRID
Updated:
Keep

COO and UGT consider "appropriate" the technical analysis carried out by the Committee of Experts that analyzes the path of rise of the minimum interprofessional salary (SMI) with regard to how to calculate 60% of the average salary, a debate that they see necessary to clarify the different terms.
According to a draft published this Tuesday in the press, which is not yet final, The Committee of Experts recommends that the SMI rise between 2021 and 2023 between 6.5% and 10.2%, which would mean spending in those three years from the current 950 euros per month to an amount between 1,012 euros and 1,047 euros in 14 payments. This would mean raising it between 62 and 97 euros to place the SMI at 60% of the average salary.
The unions, which have issued a joint statement, do not enter into assessing these figures, limiting themselves to pointing out that they see adequate how the experts have proceeded to calculate what would be 60% of the average salary, a goal that the SMI must reach in this legislature according to the commitment made by the Government and which is also the one recommended in the European Social Charter.
The experts base their estimate on the average salary on the Salary Structure Survey published by the National Institute of Statistics (INE). CCOO and UGT point out that the upward path to reach 60% of the average salary in 2023 "is a political decision that the Government must make after addressing it within the framework of social dialogue."
For this reason, they urge the Government to reopen "immediately" the social dialogue table to address the rise in the SMI this year "without further delaying the decision." "Now that the economic forecasts are favorable (the Bank of Spain foresees a growth of 6.2% for 2021) and employment begins to grow, it is time to revalue the SMI", they insist.
The unions estimate that around two million people would benefit from the increase in the SMI, a measure that, according to them, generates a positive effect on employment in the medium term, due to the improvement in the purchasing power of its recipients « it is largely passed on to consumption and this produces an increase in demand. '