CB Romade closes a remarkable course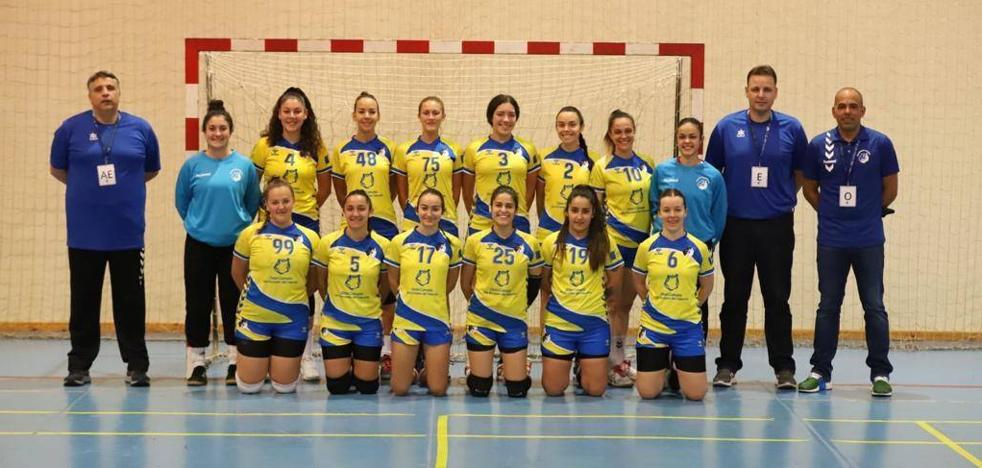 Handball
In addition to signing the title of the Canarian Cup in its category, the commitment to the youth team of the Gran Canaria team confirms its tireless work for the local player
The
Romade Handball Club takes stock of a season that he qualifies as "enviable sporting results". The women's entity from Gran Canaria closes the course with some
results that invite optimismnot only for having proclaimed
cup champion but, what is more important, for having consolidated itself in the category and
make way for junior playerswho together with the senior players who have finished the season, are a good future for the team next season and beyond.
As far as the base is concerned,
it has been possible to increase the number of boys and girls in the teams. So much so, that the next season 2022/2023 the club
will incorporate the men's section into its chain of teamsthus becoming the leading handball club in the capital.
Important and noteworthy achievements are those obtained by the teams
infant and cadetwhich thanks to their magnificent role in the regular league have obtained classification for the
Canary Championship of its category to be held in Lanzarote is
same month of May, and where both teams aim to achieve one of the places that give the right to play in the Spanish Club Championship.
Regarding the contribution of players to the different Canarian teams, the club this season has been
represented in the child, cadet and youth categoriesl, and several players have been part of the teams that have represented the Canary Islands in the Spanish Championship of Regional Teams (CESA) held in the Region of Murcia last April.
The island entity will incorporate the men's section into its chain of teams next year

In addition. It has also been represented in
beach handball teams of different categories.
All of this is not only the result of the work of the players themselves, but also of all the work of the team, group, club and fans. Work and effort that would not be possible without those sponsors who, with their help, have allowed the Romade Handball Club to continue for another season.
yes year to year
hard work, perseverance and humility They have been words that describe the work of the Romade Handball Club, this season that is ending has also served to add one more: illusion.
Thanks to the sponsors,
Bar Kojak, Pizza Chukuluky, Adventia Pharma, Bereal Canarias, Dental Clinic Gabriela Valle and Viajes Besay, whose collaboration does nothing more than motivate us so that day by day, week by week and season by season we continue with our work, with our effort and with our enthusiasm.
With that same idea, the cub hopes to continue working next season 2022/2023:
«illusion in continuing to work, illusion in continuing to be constant and illusion in continuing to be humble«, he affirms in a statement where he takes stock of a remarkable season. All this, they add "for those more than 230 children who this year have been part of the base of this club."