CB Lanzarote Puerto del Carmen returns to competition in Valladolid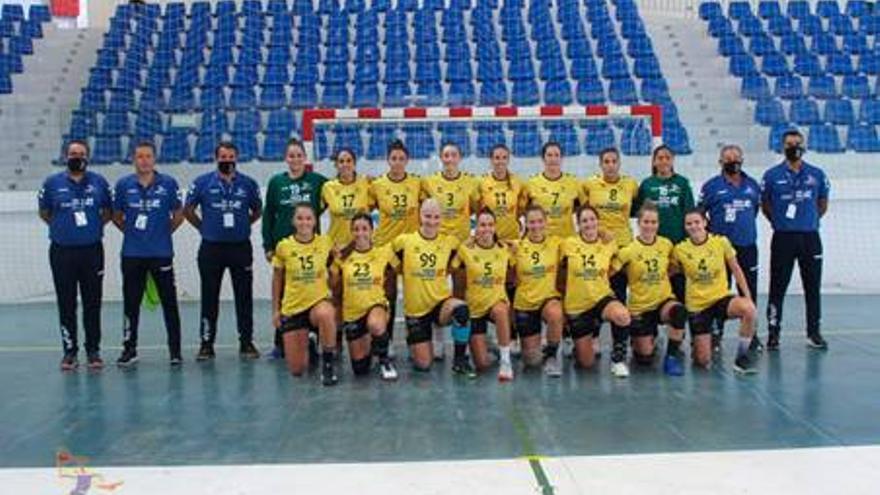 The CB Lanzarote Puerto del Carmen will play at the Huerta del Rey Pavilion in Valladolid this Saturday, November 28, starting at 7:00 p.m. (local time), a match postponed by COVID-19 corresponding to the sixth day of the League Guerreras Iberdrola visiting the Aula Alimentos de Valladolid and which will close the first round of the league competition.
The match, which is held again without an audience in the stands due to the measures adopted in the fight against the COVID-19 pandemic, faces the Pucelano team with three victories in their pockets but has lost the last two games and the Tiñosero team that seeks to release the league victories list this season.
The Valladolid team has Amaia González as the top scorer with 25 goals in six games, an average of 4.17 goals per game. In the ranks, Keyla Hernández is the most effective in front of goal with 26 goals and an average of 4.33 goals per game.
The pucelano team, led by Miguel Ángel Peñas, arrives at the game with the doubts of Danila So Delgado and Ángela Nieto, both between cotton wool due to knee pain. CB Lanzarote Puerto del Carmen has not been able to count on the training this week with the participation of its goalkeepers Made Cortez and Antonella Piantini, concentrated with the Chilean team. Instead, she has had Montenegrin Tamara Jovicevic to the test in training.
Tiñosero coach, Miguel Ángel Lemes, confirms that they are traveling to Valladolid "with the intention of playing a good game and being able to compete to leave with a good taste in our mouths until January. The Classroom is a very fast team so our defensive balance must be fundamental. At the attacking level, they are very good at one on one and, from generating imbalance, they take the fast ball to the extremes. We must be tough and forceful in the defensive one on one to make it difficult for them to pace. In attack we have to mature and elaborate the plays more and avoid turnovers because that means a counterattack goal for the rival team. I think we are doing well and that we can play a good game ", concluded Lemes.
The match will be refereed by Lucas Crespo and Pedro Eiras and will start at 7:00 p.m. on Saturday, November 28, in the Pucelano Huerta del Rey Pavilion without an audience in the stands.