Cazorla wins the Pozo Izquierdo Slalom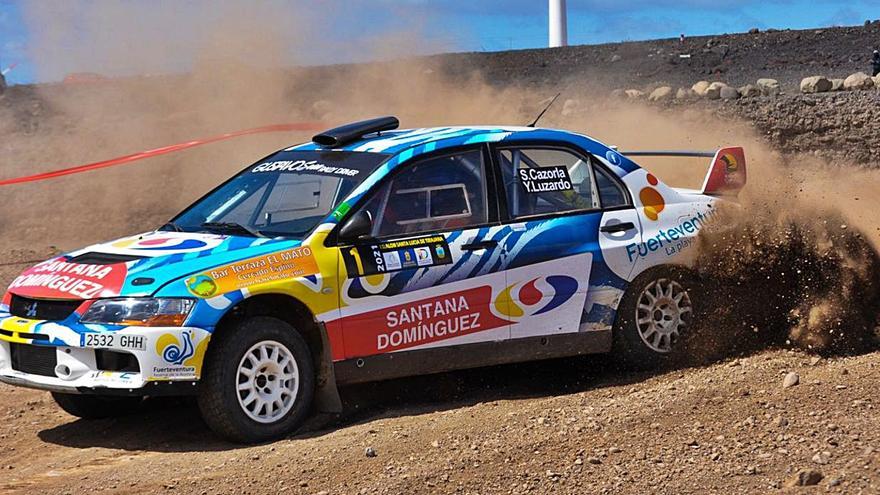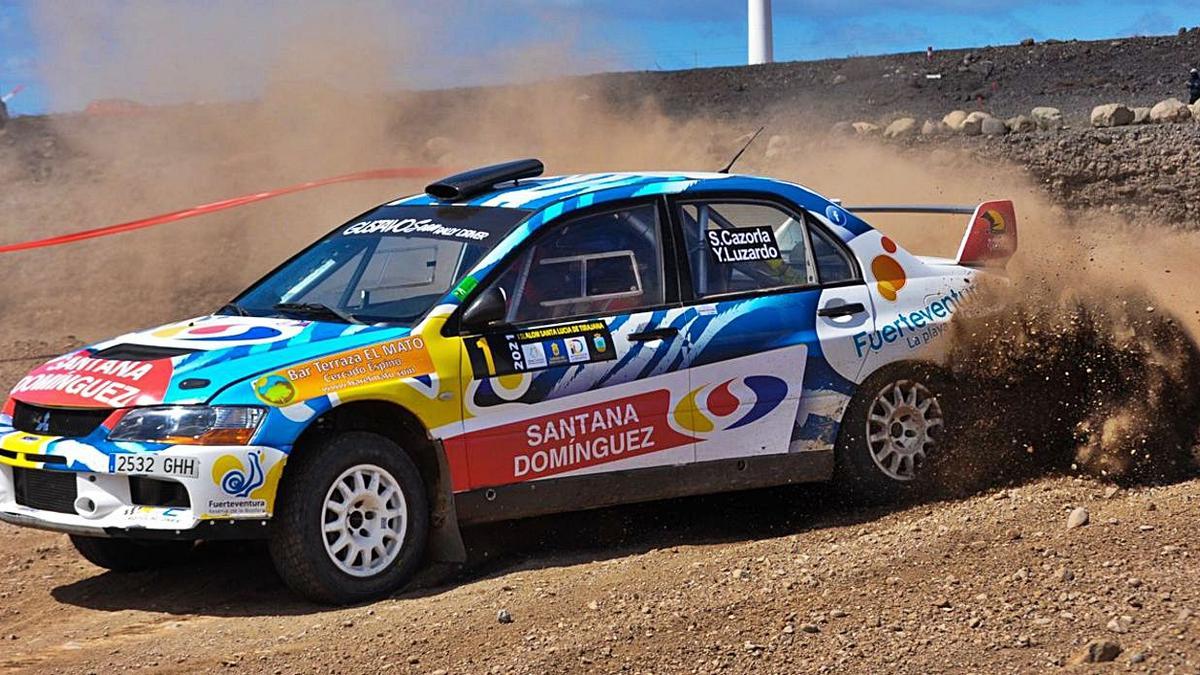 Sene Cazorla and Jessica Luzardo, at the controls of a Mitsubishi Lancer EVO-IX loaned by Gustavo Sosa from Majorero, won the 1st Pozo Izquierdo Slalom. On his return to the competition after a long inactivity, the Arguineguín driver gave a whole driving recital that was appreciated by the many fans. Juan Carlos Quintana and his daughter Zuleica (EVO-X), who served as car zero, increased the doses of spectacularity with jumps and long drifts worthy of a champion of rallies on gravel.
Sene Cazorla and Jessica Luzardo gave their rivals no truce. Authoritatively, they scored all the scratchs to win the first round of the Las Palmas Championship of the specialty, which took place in the recovered area of ​​the Pozo Izquierdo ravine, in Santa Lucí. The organizer, the Evestport Club, showed a high planning capacity, with a floor compacted with water tanks.
The winning team invested a total time of 15: 47.4, after completing the four special stages, two in each direction, with a distance of 4.10 kilometers each. The winners were 52.6 seconds ahead of Alejandro Martín and Judith Cabello (Toyota Rav-4), second, while the third position fell to Cristian Calderín and Javier Lemes (VW Golf GTI), 54.8 seconds.
With Sene Cazorla dominating the competition, the excitement focused on the fight to be second. Three teams were involved in a close fight. Finally, Fran Álamo and Rita Rodríguez (EVO-VIII) finished fourth, just 4.4 seconds behind the last place in the box and 59.2 seconds behind the winner of the event.
Tenerife's Ayoze Cabrera and Daniel Sierra (Opel Corsa 1.6) finished fifth, followed by Rafael Pérez and Besay Rodríguez (VW Golf 4Motion).
Francisco Romero and Carlos Larrodé (EVO-VIII) took seventh place. The young rookie Giovanni Alemán, along with Alma Cabrera (Peugeot 208 VTI R2), took a meritorious eighth place, leading the FALP Promotion Championship.
The Mercedes 190 of Naín Pérez and Raúl Galván was impressive in the Pozo Izquierdo Slalom, who managed to take the ninth position. Blas Robaina and Álvaro Sosa (Peugeot 205 Rally) completed the top 10.
Iván Armas Junior, accompanied by experienced co-driver Omar Godinho, had an outstanding debut with the Kia Picanto when he finished fourteenth out of 21 teams that finished the event. At just 16 years old, the son of Iván Armas, whom he has accompanied as a co-driver in two asphalt tests, points out ways, and continues to add kilometers and experience.
In the car cross category, Daniel Pérez (MV Racing SP2) won. Yeray Pérez (MV Racing SP2) finished behind him at 12.4 seconds, with Samuel Benítez (Car Cross MVR) being third. In the quad section, Javier Peña (Suzuki LTR) triumphed, with a time of 16: 52.9, surpassing Jonathan Peñate (Suzuki LTR) by 3.5 seconds.