Catalonia prepares a decentralized Sant Jordi for several days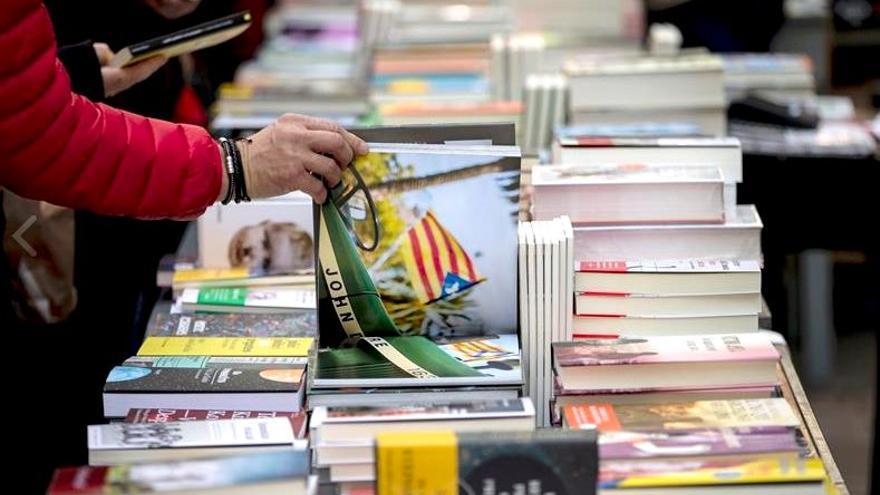 Catalonia will celebrate a 'diada' of Sant Jordi "decentralized", in the open air, with "perimeter spaces" and that it will last for several days, before and after April 23, as announced this Thursday by the Regional Minister of Culture, Àngels Ponsa.
In statements to Catalunya Ràdio, Ponsa has specified that the Sant Jordi plan work has been done and agreed in the last two months with the Chamber of the Book, which includes the publishing and bookseller sector, with municipal entities and with the Department of Business in relation to florists.
That plan, Ponsa has assured, has been shared with the Health and Interior departments and approved by the Procicat, although it has recognized, "It could vary in some territory where the incidence of the pandemic is higher."
Ponsa has indicated that "there will be stops in the street" and, with "a decentralized perspective", a Sant Jordi has been projected for Barcelona, ​​which due to its density has a specific character, for municipalities with more than 5,000 inhabitants and for populations with less than 5,000, which represent 80% of the municipalities of Catalonia.
In Barcelona, ​​Ponsa pointed out, there will be two spaces in each of the ten districtsSome will be spaces that will be "outdoors, perimeter, with access control and with professional stops for bookstores, publishers and florists".
In towns with fewer than 5,000 inhabitants, the town councils may allow local entities and associations to join the celebration of the book and the rose.
For the so popular and desired author firms there will be, according to Ponsa, a specific protocol, "prioritizing advance requests" to avoid the risks of contagion.
Another novelty is that to avoid concentrations that the celebration of this Sant Jordi, which this year falls on Friday, will be extended to the previous Wednesday and Thursday, in which there will already be stops abroad, and to the following weekend, with outdoor activities, taking advantage of the good weather that usually exists on those dates.