Catalonia already has fewer kilometers of toll roads than Madrid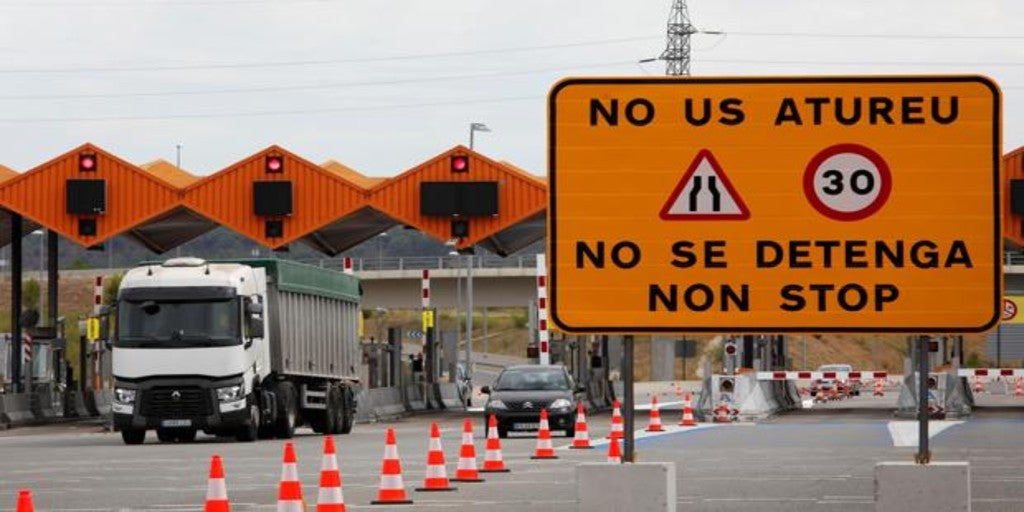 Madrid
Updated:
Keep

The independence movement has insisted for years that the pricing of the network of state highways and highways is particularly detrimental to Catalonia. The truth is that the region has for years been the community with the most toll roads, but this reality has radically changed with the arrival of September.
Last day 1, the AP-7 Tarragona-La Junquera and the AP-2 Zaragoza-El Vendrell
they became free. It was the material consequence of the Government's political decision not to extend expiring toll concessions, a measure that already affected highways such as the AP-1 Burgos-Armiñón (liberalized in 2018) or the AP-4 Sevilla- Cádiz (2019). This year it was the turn of those two roads,
which has especially benefited Catalonia.
The sections where barriers have just been erected total 477 kilometers, of which
about 375 pass through Catalonia. The other 102 kilometers go through Aragon. A distribution that has caused that, after the liberalization of these two sections, Catalonia does not have any kilometer of state toll in its territory. Far away is 2018, when the region accounted for 52% of the tolls of the State Highway Network (REC).
The only payment per use that Catalans face today is related to regionally owned roads. In total, 145 kilometers, a figure that was also reduced in September, when, in addition to the elimination of tolls on the AP-7 and AP-2, barriers were erected in the C-32 and the C-33, both in the hands of the Generalitat.
The 145 kilometers of Catalonia contrast today with the 326.54 kilometers of toll roads that run through Galicia, the community with the most kilometers of this type of road. As if that were not enough, the Galicians support what is traditionally the most expensive toll road in Spain, the AP-9. To mitigate this situation, the Government applied a significant reduction in tolls on this highway in summer.
After Galicia is established Basque Country, which accumulates 248 kilometers of toll (among them, 171 kilometers correspond to roads belonging to the Basque county councils). Castilla la Mancha completes the podium with 214 kilometers, while in fourth position he establishes Castile and Leon (201 kilometers); in fifth, Madrid with 158 tariff kilometers. Catalonia, for its part, it has fallen to eighth position on the list.
The Government's plans are to reduce these territorial inequalities. In addition to the liberalization of tolls that expire, the Executive is working on applying payment for use to all Spanish highways.