Catalan derby | Araujo's controversial gesture with Espanyol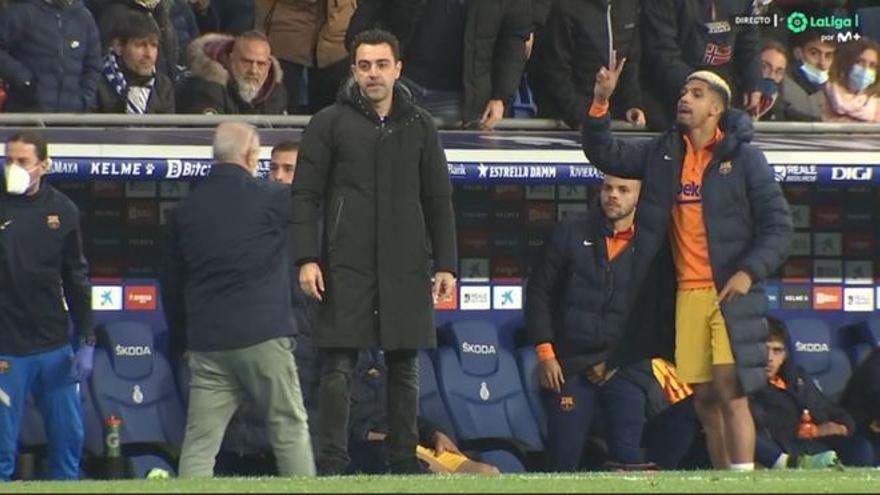 More fuel to the fire in a derby that, in itself, is usually already hot. After the expulsions of Nico Melamed and Gerard Piqué after a scuffle between the two, the player of the Spanish passed in front of the bench Barca, where he ran into Araujo. The Uruguayan reproached him for the action and both they got involved in a crossroads of words.
In the end, the images allow us to see how the azulgrana makes him a gesture, putting the thumb down and accompanying it with a "a Segunda". The words seem to be addressed both to Melamed and to the Espanyol bench.
A few words that he repeated on more than one occasion before turning around, going in the direction of the bench seats and doing the same gesture to the blue and white fans, who rebuked him and in what way. Jordi Cruyff did not like the action at all who, yes, wanted to play down the matter by ensuring that everything was the result of nerves and pressure for the match.
Let us remember that Araujo could not finish the match and had to be substituted at halftime for some soleus discomfort of the left leg that make him doubtful for the following commitments. The tests that will be carried out will mark the exact extent of the injury.