Castilla y León, with 18 degrees below zero, scores the lowest minimum in Spain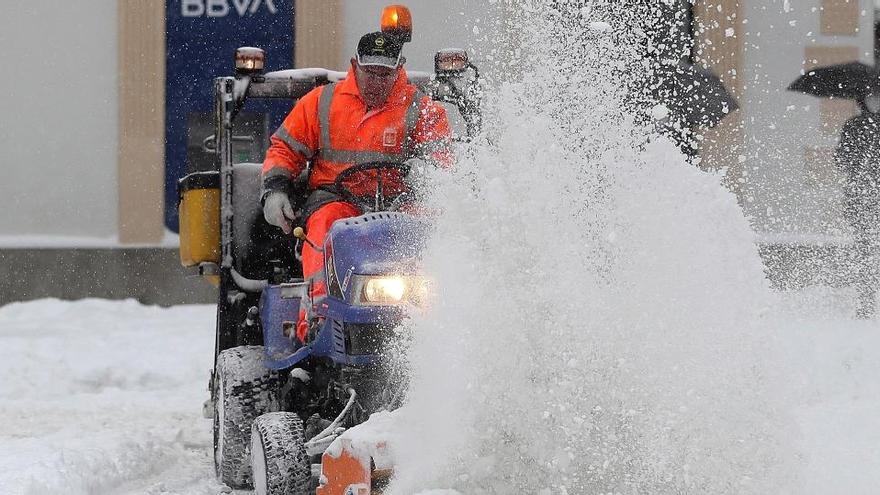 The localities of Morán de Almazán and Burgos de Osma, both in the province of Soria, have registered the lowest minimum in the entire country with minus 18 degrees, according to data from the Meteorological Agency (Aemet), which point out that in Molina de Aragón (Guadalajara) 17 degrees below zero have been recorded.
Aragon has also been another of the communities with extreme minimums and, thus, the municipality of Alhama de Aragón (Zaragoza) has dropped to 15.6 degrees below zero, while in Cuéllar (Segovia), Calamocha (Teruel) and Sigüenza (Guadalajara) the thermometers have oscillated between 13 and 14 Under zero grades.
This intense cold situation is consequence of the arrival of an Atlantic anticyclone to the peninsula, which will favor the stabilization of the atmosphere and, therefore, a marked decrease in the night time, with generalized frosts, which will be strong in mountain areas and in large flat areas with snowy surfaces, especially in the center and interior of the eastern half .
By provincial capitals, Toledo and Soria have dropped to 8 degrees below zero, Cuenca and Guadalajara up to 7 degrees below zero and in Madrid, the Retiro weather station has dropped to 3 degrees below zero, although in other points it has reached 8 degrees below zero, as in the Barajas airport.