Castellano on the Granca deficit: "I found out about it through the media"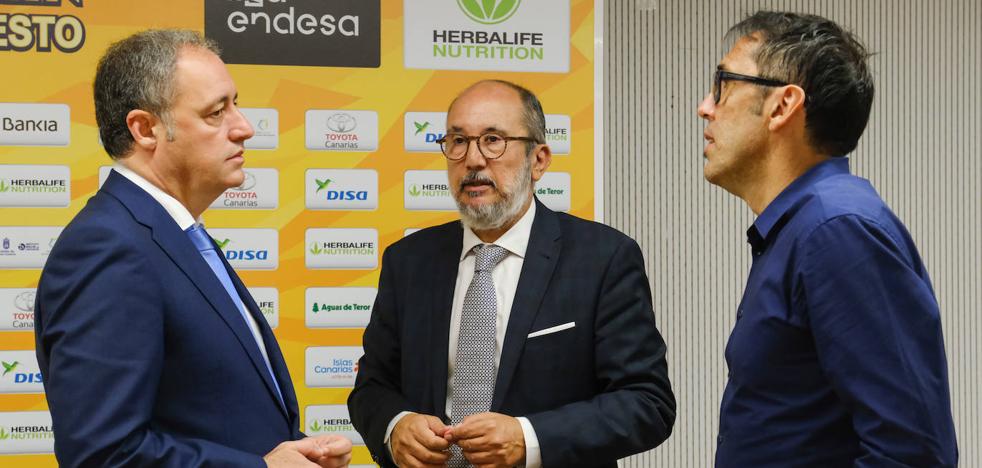 endesa league
The Sports Minister admits that he requested that economic documentation from Enrique Moreno and continues "waiting for her"
«The figure has been given by the media, around 1,400,000 euros approximately.
That documentation two days before that news was requested from the president of Granca and we are still waiting for it. Therefore, you have to excuse me, but I cannot give it to you beyond the data that the media already advanced. This is how the Councilor for Sports of the Cabildo de Gran Canaria and Vice President of the Gran Canaria Basketball Club, Francisco Castellano, responded to the question asked this Monday by the media about the deficit of the Claretian entity for the 2021-2022 season, in the appearance made on the occasion of the sponsorship agreement sealed between the Insular Sports Institute and UD Las Palmas.
This newspaper published last Wednesday that the Gran Canaria Basketball Club produced
a report that includes a deficit of 1.4 million euros in the completed campaign -a budget of 8,857,263.03 euros-, although it is not ruled out that the budget imbalance
may be older.
The island institution
that already contributes 3.2 million euros per season as a subsidywill be forced to a new economic injection that will place the final amount in a figure close to five million euros for the second year in a row.
It must be taken into account that, in order to adjust the budget execution as well, the yellow club requested an extraordinary contribution from the Cabildo of 1,753,992.73 euros to cover the deficit of the 2020-2021 campaign -a budget of 8,738. 364.03 euros- justified with the loss of income caused by the pandemic,
being the final contribution of 4,953,992.73 euros.