Casillas: "It is difficult to say goodbye and for me it was radical"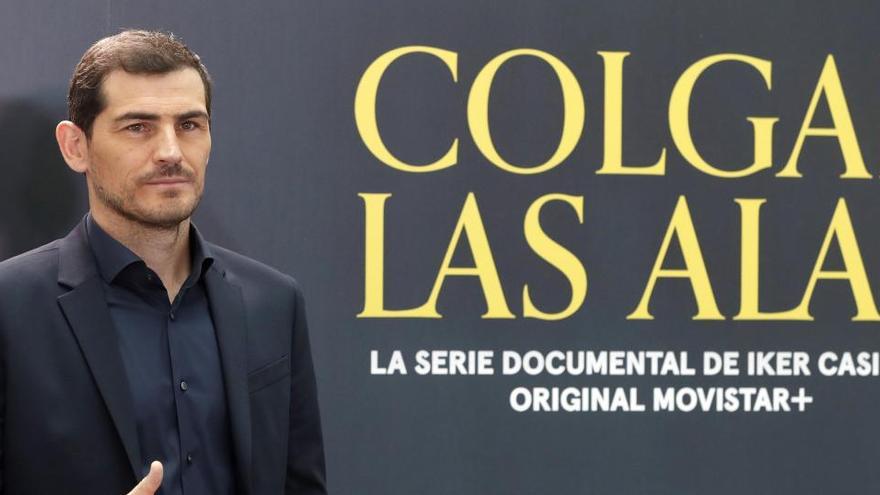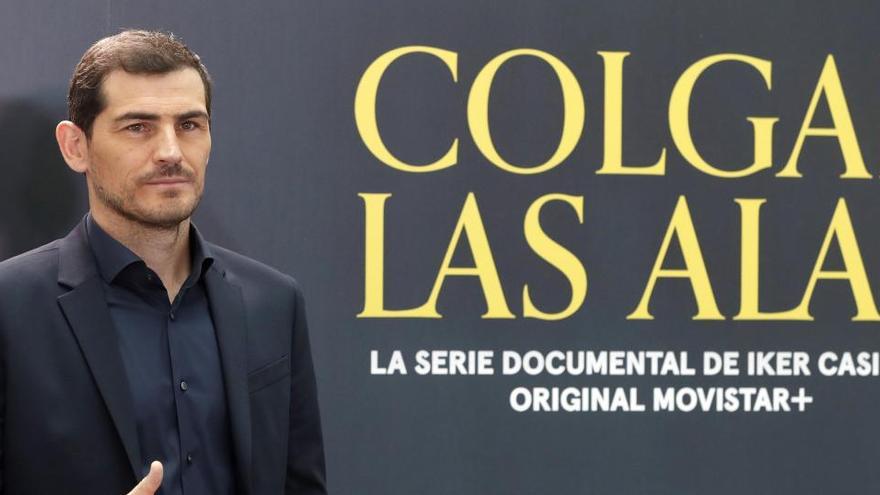 The Spanish exporter Iker Casillas assured that for a footballer "it is difficult to say goodbye" and that in his case also "was all radical" as a result of the heart attack he suffered while training in May 2019, and although he wonders "why like this", he does not forget "luck because of how it was".
"For a player, saying goodbye to the pitch is complicated" Casillas acknowledged this Wednesday during the presentation of 'Hanging up the wings', the documentary series about him that will be broadcast by 'Movistar +' from Friday 27.
The Madrilenian pointed out that "the moment" in which he "realized" that he had to start thinking about his withdrawal it was "six, seven months after the heart attack." "There was a small risk, but you had it. A return would have been something great, but when I decide to run for the RFEF elections I am already aware that given that step, the next step was to leave football," he stressed.
The exporter pointed out that the decision caused him "many headaches." "You resist saying 'enough', especially because of the way it is and there is a process to assimilate it. It was all so radical that it becomes difficult, but when I'm in Porto, I start to look at a life after football, "he continued.
Anyway, he insisted on how hard it was to leave him because of the heart attack in May 2019. "I keep thinking many times why, but also how it was, and I was also very lucky", admitted Casillas, that one of his objectives for making this series was to try to "give energy" to those people who "break down" when something similar to theirs happens to them.
"When you have this problem, you ask the doctors if you will be able to play again without any problem and from the face the doctor put on, you can already see that there is no complicity. Those days you begin to change what you think and live with that resignation to convince myself that things weren't that clear cut and that it wasn't a month-long injury. You cannot venture a turn and you begin to have your feet on the ground and see a possible retreat on the horizon", recalled the ex-footballer of Real Madrid and Porto.
And months after confirming his goodbye, "sincerely", he still cannot "enjoy watching football". "When you have a monotony in your life, it is difficult for you to change the chip, as soon as my mind is more occupied I will leave it. I live almost a daily recognition and thus it's hard to forget about football a bit", he confessed.
Casillas did not hide that "after 25 years" at Real Madrid He has the "illusion" of being able to return "one day" because he sees himself as "useful to a world-class club" and that he knows "very well", especially to "be able to transmit" the values ​​that he received from "little".
Regarding the series, he described it as "a treasure" on a personal level for the future, with good moments "and others darker", and also admitted some "anguish" during his recording "in real time" since July 2019 by everything that was happening with the pandemic, his "dream of playing again" and his candidacy for the RFEF.
The 2010 world champion also wanted to "show" that all people are "as normal as any child of a neighbor", and said that "You will like" both your friends and your 'enemies'. "When you have a hard blow, your head and your ideas change, and it makes us all a little more human," he remarked, making it clear that he would not change anything.
"Maybe before I would like to change something, but my career is what it is, with the good and the bad. I am proud and happy for all i've got if i look back"He added, expressing" special enthusiasm "for the first episode, centered on his heart attack, and for the participation of many people who" have wanted to waste their time to be part of it. "" I am proud, we will have done something right in the deal human, "he was honest.
"This is not an infomercial"
'Hanging the wings' is an original documentary series by Movistar + that will premiere next Friday 27 in '0' and #Vamos, and what is the "first great original series" with a sports theme and the one that has been given "as much affection as anyone from fiction", according to Álex Martínez Roig, content director of the platform.
"I want to thank Iker because to offer more than five hours of content you need a brutal complicity that he has had from minute 1. We will see an absolute truth even things that Iker squeak a bit, but it is not an infomercial, it is an exhaustive approach to the greatest goalkeeper in this country, "he explained.
For his part, Luis Fermoso, in charge of directing the series, stressed that they have made "more than a hundred hours of recording" and praised the exporter "for the ability he has had to open up, let himself be followed and show that sincerity that in every second of episodes it spurts. "
"The challenge was to have ingredients and it has them everywhere. You had to look to the past for a legendary career, but also to the present and his unthinkable situation for him due to his heart attack. We wanted to go to his memories with a point of calm and the one who tells it is a more mature Iker ", he declared about what he considers" a very exclusive product.