Case of Masks: They investigate the purchase and sale of vehicles for RR7 but without arrests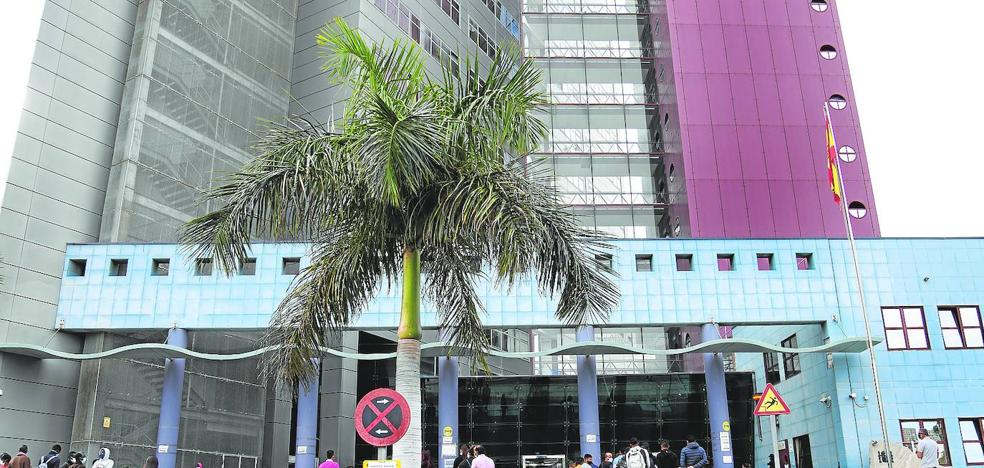 The UDEF and Anticorruption try to clarify the fate of the four million that Health paid to the winner of the failed contract
The Central Unit for Economic and Fiscal Crime (UDEF) of the General Police Station of the Judicial Police and the Anti-Corruption Prosecutor's Office are investigating the
destination of part of the four million euros paid by the Canary Islands Health Service (SCS) to the company RR7 United SL for the purchase of one million FFP3 masks that never reached the hospitals on the islands.
According to police sources, the agents in charge of the investigation continue to pull the thread to clarify the final destination of the money that the Canarian Health paid to this company for the purchase and sale of vehicles, although
deny that arrests were madeyes For now, they are clear that part of the amount was allocated by the sole administrator of this company to pay for the allegedly non-approved shipment of 3M brand FFP3 masks that arrived on the island. Specifically, it is about
2.65 million euros that he paid through various intermediaries to a company to bring the cargo from Ethiopia to the Gran Canaria airport on a charter flight.
Now, the agents in coordination with the Anti-Corruption Prosecutor's Office are tracking where the rest of the money claimed by the Ministry of Health for breach of this contract is located.
A part of it was paid in commissions and another was allocated by RR7 United SL to the acquisition of high-end vehicles.
Specifically and according to official sources, the agents are on the trail of a single car that would have been acquired by the company from Gran Canaria to later sell it, although the National Police itself
He denies having made any arrests in the framework of this Mascarillas case.
In parallel, the investigation continues and those in charge of it continue to request and analyze documentation from the Canary Islands Government Health Department. They will also continue to take statements from all those people who can shed light on this case in which, for the time being,
they investigate the SCS for the alleged commission of the crimes of prevarication and embezzlement and RR7 United SL for fraud.