Casa Africa travels through life on the continent through the eyes of Cristóbal García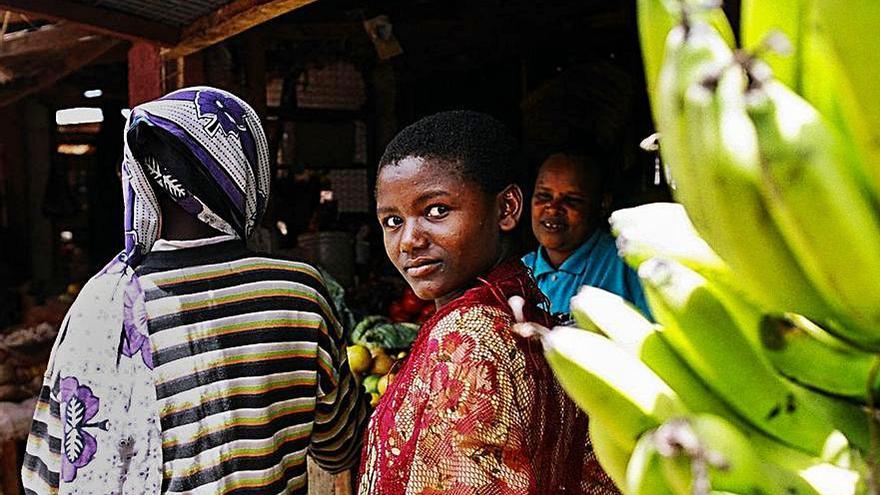 The headquarters of Africa House in the capital of Gran Canaria hosts until 29 January the exhibition Africa (nos), from the Tenerife photojournalist Christopher Garcia, died last September. This exhibition of tribute to the professional linked to the Efe Agency, installed in the Sahel room at Casa África, opens a unique window to the neighboring continent through thirty images signed by the Tenerife photographer, who travel from Senegal to Namibia, and include portraits of hunters, women, fishermen, children and scenes of daily life in different parts of the African continent, "captured from respect and affection," according to Casa África.
Cristóbal García had turned 60 last April and was a well-known and beloved photojournalist in the Islands, where he developed an intense career as a collaborator and later staff for the Efe Agency to which he was linked for three decades. Born in Santa Cruz de Tenerife in 1960, a biologist by training, he was always fond of photography, until in the late eighties he began to dedicate himself professionally to it when he entered the Efe Agency, and received several awards from Photograph granted by the Government of the Canary Islands and the Cabildo de Tenerife.
Cristóbal García has exhibited his work in four solo exhibitions, and in at least twelve groups and he has been curator of other exhibitions. In his long career as a photojournalist, Cristóbal García has witnessed, and has been able to photograph, very important moments in the recent history of the Canary Islands both from a social, political and sporting point of view.
Respected both for his work and for his good spirit, he made numerous coverage inside and outside the Archipelago, although he always showed a special weakness for the African continent, where he possibly made the photographs of which he was most proud. It so happens that the Tenerife photographer died last September, almost at the same time that the el II Saliou Traoré Prize for Journalism, instituted by the Efe Agency and the Africa House.
For this reason, Casa África and Efe decided to take advantage of the award of this award and the collaboration they have maintained for two years to dedicate an exhibition room to García's African work, coinciding with the award ceremony.
The sample Africa (us) It has been possible to set up, as Casa Africa points out, thanks to the collaboration provided by the family of Cristóbal García, who was present at the Saliou Traoré ceremony, and at the opening of the exhibition last Thursday.