CAS prohibits Russia from using its flag and anthem until 2022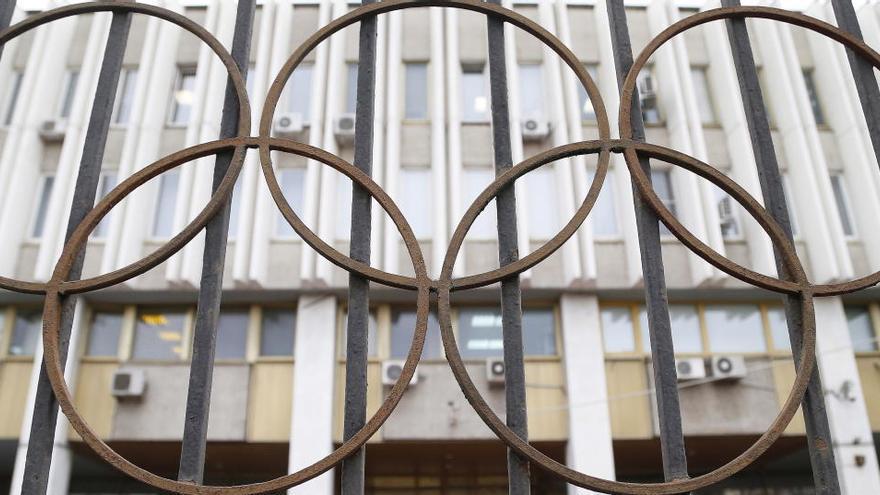 The Court of Arbitration for Sport (CAS) halved the sanctions imposed on Russia by the World Anti-Doping Agency (WADA) and prohibited its athletes from participating under its anthem and its flag in any Olympic competition or world championship for two years, until December 2022.
This period includes the Olympic Games in Tokyo, in July 2021, and the Winter Games in Beijing, in February 2022. The Russian athletes will be able to participate in them as "independent" and without any of the symbols of his country.
Russia had appealed to the CAS, based in Lausanne (Switzerland), the previous decision of the AMA, which on December 9, 2019 ordered a four-year veto of Russia of any Olympic or world event for manipulating the sports database of the Moscow Laboratory.
The CAS ratified that Russia "has not complied with the World Anti-Doping Code", so that until December 16, 2022, no Russian athlete will be able to participate in major international sports competitions under the flag of their country. In that period, Russia will not be able to organize world championships in its territory either.
The sanction does not affect the European Football Championship next year - the Russian city of Saint Petersburg hosts three matches of the first phase and one of the fourths - since only concerns world and olympic events, not continental.
Nor may representatives of the Russian government officially attend any sport World Cup or Olympic Games, although this prohibition includes broad exceptions (For example, they can do so if they are expressly invited by leaders of the host country, or if they are members of the International Olympic Committee).
The CAS ruling also obliges the Russian Anti-Doping Agency (RUSADA) to pay 1.27 million dollars to WADA to pay for the investigations.
The decision is issued one month after the hearing on the case was held behind closed doors, from November 2 to 5 and in mixed format (some appearances were personal and others by videoconference) due to preventive measures due to the pandemic of COVID-19.
The previous WADA ruling determined that the manipulations of the Moscow laboratory had made it impossible to verify whether 145 suspected Russian athletes violated anti-doping rules between 2012 and 2015. Russia's dispute with international sports authorities jettisoned his plans to bid for the 2032 Summer Olympics, an event in which the Russian cities of Saint Petersburg and Sochi had shown interest.