Carvajal: "I'm going to come back better and stronger than ever"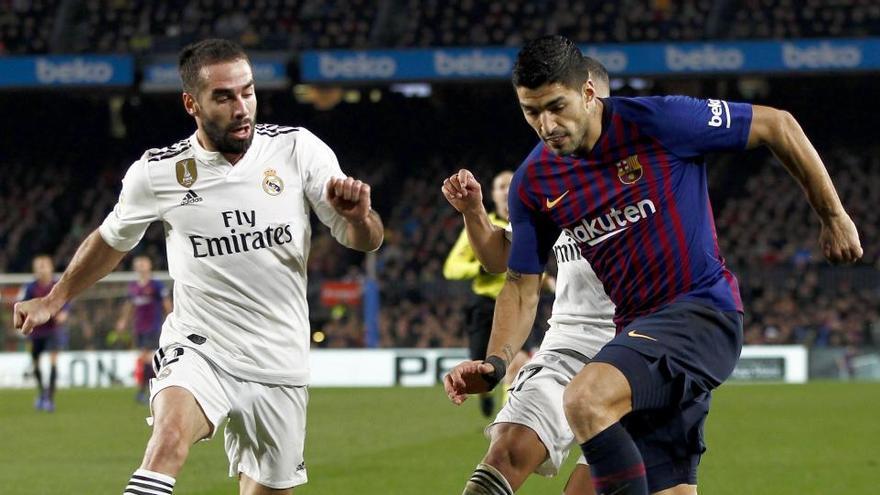 Dani Carvajal, defender of the Real Madrid, assured that It is his turn to "assimilate" another "bump", after confirming the medical tests you have undergone that you have affected a tendon by the muscle injury suffered in the right thigh, and promised that he will return "better and stronger than ever."
"Yesterday I commented with some colleagues that on Saturday night I had butterflies and nerves to go back to doing what I love, i have worked hard for it in recent weeks, "wrote Carvajal on social networks." Now it's time to assimilate this last bump and start a countdown to return to have those special feelings. I just want to convey a message to you, I will come back better and stronger than ever. Thanks to all the messages of encouragement! ", He sentenced in a publication that accompanied the angrily celebration of a Real Madrid goal dressed in white.
After a month and a half away from the playing fields and having suffered a relapse of injury that suffers in the right thigh, Carvajal reappeared on Sunday against Valencia and 25 minutes into the game he was injured again.
Several teammates from the Madrid squad reacted to his publication with messages of support, like Marco Asensio, Casemiro and Nacho Fernández, and some with whom he has shared moments of his career, such as Dani Ceballos, Theo Hernández, Rodrigo Moreno and Fernando Pacheco, sent him encouragement and strength for a speedy recovery.