Carreño solves Bublik and Nadal waits for Fognini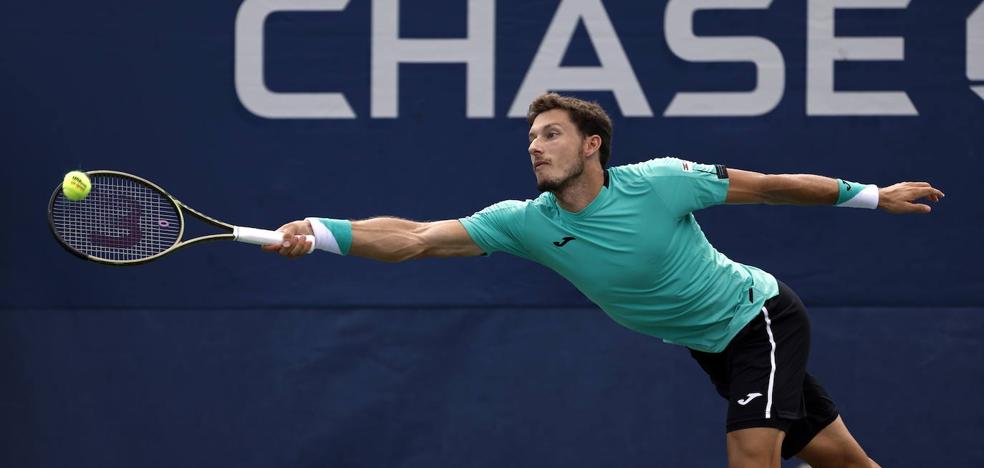 The Asturian defeats Bublik in four sets and Nadal prepares for the second round
Pablo Carreño had to come back from a set down in the second round of the US Open to beat Alexander Bublik 4-6, 6-4, 6-3, 7-6 (5) and continue his great form in this North American tour. The Asturian, champion of the last Masters 1,000 in Montreal, has already won two Grand Slams where he has accumulated the best results. Here he reached the semi-finals in 2017 and 2020, his best in these tournaments.
Carreño, who had just lost to the first exchange in Cincinnati after the exhausting week in Montreal and beat Dominic Thiem in his debut here for the first time in his career, started with a scare against Bublik and the unreadable Kazakh, who has one of the most anarchic styles on the circuit, he won the first set. He played a comeback against a rival that he has taken the measure well, since he had won the previous three clashes, but that always causes problems. Bublik has won a set from him in their four meetings.
The Kazakh, despite his 28 aces, began to get tangled up with double faults - he committed a total of thirteen, none of them in the first set - and to grant many opportunities with his serve, his best weapon. With a lot of work from the back of the court and with a serve that gradually grew fatter, Carreño managed to turn the score around and reach a heart-stopping fourth set in which he saved five set points against his serve . The Asturian, in an endless game with 5-6 against, solved all the opportunities of his rival, who was very close to forcing a fifth set, and sent the partial to a 'tie break'. There, Bublik once again had a great advantage: 5-3 and served in favor to generate another three set points. But his match ended there, Carreño took the final four points and went to the third round, where a good touchstone awaits him: the Australian Alex de Miñaur. The 'aussie' beat him in his last confrontation, in an exhibition in Valencia, while Carreño defeated him at Roland Garros 2019.
Carballes and Munar

In addition, this Wednesday Roberto Carballés closed his ticket to the second round, who beat Jaume Munar 6-1, 6-3, 4-6 and 6-2 in a match that had to be suspended on Tuesday due to rain. Carballés will face Denis Shapovalov for a place in the next round.
Rafael Nadal, who needed four sets to beat Rinky Hijikata in his debut, will face Italian Fabio Fognini this Thursday, a rival he knows very well because they have met 17 times. Nadal dominates the confrontation, with thirteen wins for only four defeats, but the transalpine has the honor of having been the first tennis player to come back from two sets against Nadal in a Grand Slam and he did it precisely on this same court. Fognini, in a crazy early morning in New York, raised a 2-0 and 'break' against Nadal in the third round of the US Open in 2015. He defeated him again in the semifinals of Monte Carlo 2019, in the only Masters 1,000 that the Italian has won in his career.
The last two clashes between these two tennis players have been won by the Balearic Islands, in 2019 in Canada and in Australia 2021. Fognini, at 35 years old, has just beaten Aslan Karatsev in five sets in the first round.