Carreño meets Djokovic in the Roland Garros quarterfinals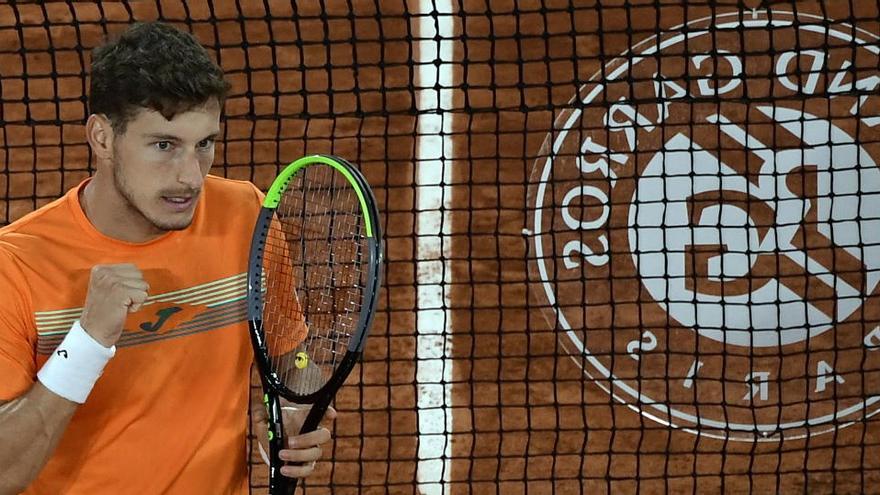 The Spanish Pablo Carreño qualified this Monday for the quarterfinals of Roland Garros for the second time in his career, after defeating the German Daniel Altmaier, from the previous phase, 6-2, 7-5 and 6-2, in 2 hours and 22 minutes, and he will meet again with Serbian Novak Djokovic, world number 1.
It will be a reissue of the last 16 of the past Open USA, the only defeat that appears in the Serbian's record this year, for disqualification following an incident with a linesman who was hit with a ball.
Carreño, who reached the semifinals of that Grand Slam – his ceiling in the majors – achieved a place in the quarterfinals of Paris in his 350th match.
It will be the second time that the Asturian plays a quarter at Roland Garros, after 2017, which he could not complete against his compatriot Rafael Nadal due to physical problems.
Facing Altmaier, 186 in the ranking and coming from the previous phase, Carreño was solid.
The match, initially scheduled on the Suzanne Lenglen court, was transferred to the center, which this edition has a new roof, due to the rain.
Tras imposing authority in the first set, in the second he had some doubt and the German, a cheeky player, an admirer of Stan Wawrinka, with whom he shares the one-handed backhand, got to 5-2.
But the Spanish reaction was overwhelming to overcome the set, which ended the resistance of the German, who came from defeating the Italian Matteo Berrettini, seventh favorite of the tournament.