Carreño falls to Fognini, and leaves Spain on the brink of elimination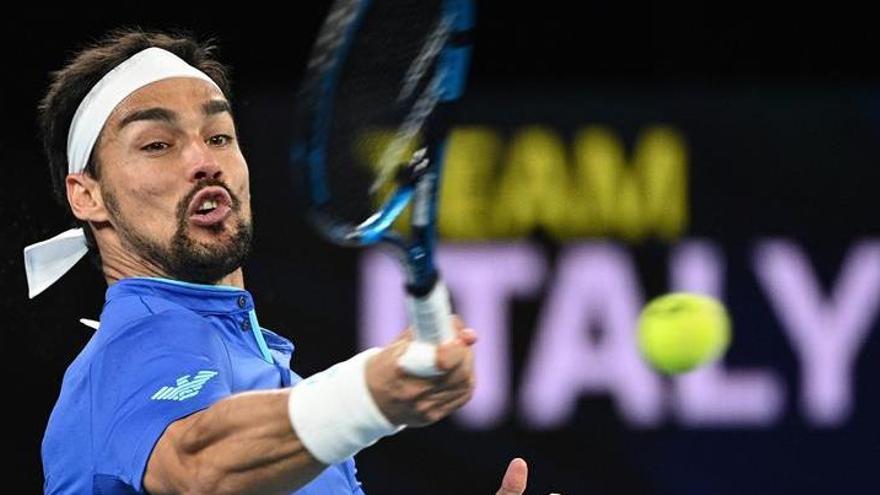 The Spanish Pablo Carreño fell for the first time in his career against Italian and left on the brink of elimination in the ATP Cup to Spain, that if he loses one of the following two points he will say goodbye to the competition in the semifinals.
His compatriot Roberto Bautista will have the opportunity to lay the first stone for the comeback in the match that will be played next against the Italian first classified Matteo berrettini.
The game worked at the rhythm of a roller coaster after the final score was 6-2, 1-6 and 6-4 in favor of the Italian team after having a total of eleven service breaks.
The Gijón-born tennis player dispelled the doubts generated after his abandonment in this Friday's doubles against Greece due to injury after starting at a high pace that made it 2-0 in the light.
However, the talented player from San Remo (Italy) regained confidence and, accompanied by the doubts of the Spanish, connected six games in a row after stealing three service games from his rival to score the first set 6-2.
He changed the course of the game drastically and the Spanish player number two served the revenge momentarily after adding, in the same way as his opponent in the first set, six games in a row after the initial game achieved by Fognini to equal the first point of the morning.
It took him a long time to find the rhythm imposed during the second set and the Spaniard started on the wrong foot after giving up his service twice and lagging behind on a scoreboard that looked unfavorable 4-1.
Fognini, who regained the shine of his magical tennis, extinguished the fire in time and deprived Carreño of completing his comeback attempt after closing the last game with his serve and establishing a final 6-4.