Carreño exceeds his debut against Nishikori with a note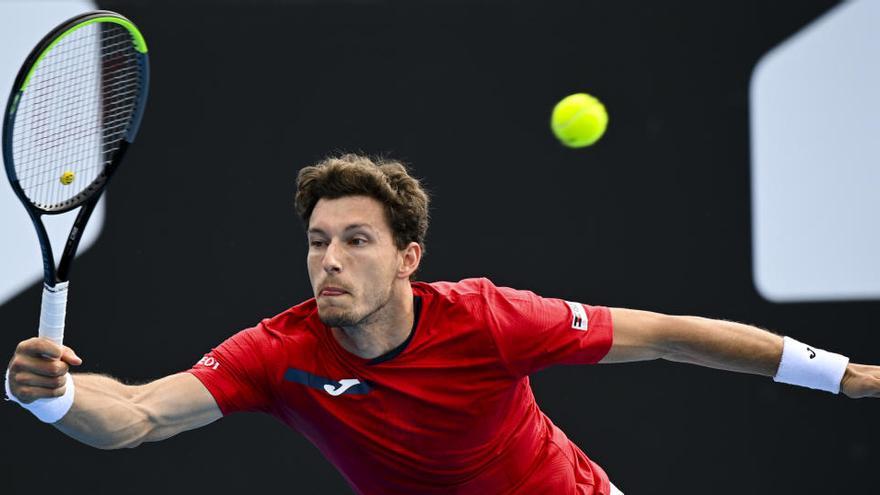 The Spanish Pablo Carreño (15) surpassed with note his debut against the Japanese Kei Nishikori after winning 7-5, 7-6 (4) and 6-1 and became the second Spaniard to reach the second round of the Australian Open after the victory of Pedro Martinez about him also Japanese Yoshihito Nishioka. Could not enjoy the triumph Albert Ramos, who said goodbye to the American Taylor fritz.
His rival in the second round will be known after the conclusion of the match that faces the Czech Jiri Vesely and the Belgian Kimmer Coppejans.
Carreno was able to recover from the round of 16 match of the 2019 edition, in which the Japanese won in the fifth set after a rigorous decision by the referee that caused, once the match was over, an effusive anger on the part of the Asturian player.
Regarding the course of the match, Carreño, accompanied by his teammates Carlos Alcaraz and Mario Vilella who were in the stands, started at a high pace after getting an early 'break' that would be countered in the same way by one of the best receivers on the circuit in the last decade.
The same sequence of breaks was repeated, first by the Spanish and followed by the Japanese, until Carreño managed to win again from the rest to break the tie and score a valuable first set 7-5.
The second set featured serve games achieved with greater solvency, despite the fact that there were two breaks, and the Spanish was able to put the ground in between after winning the playoff game.
Nishikori accused the poor preparation with which he had, after undergoing a strict quarantine as a close contact of a positive in one of the affected aircraft, and suffered a drop in intensity that Carreño would take advantage of to establish the final 6-2.
The last time the veteran Japanese tennis player fell in the first round at Melbourne Park was in the 2009 edition, eleven years ago, after falling in his debut against the Austrian Jurgen Melzer.
The only cross of the day for the 'Armada' was the elimination of Albert Ramos, who could not with Fritz, who will face Reilly Opelka in a fratricidal duel. Sudden death decided the first set for the North American, but the Barcelona player, 46 in the ATP ranking, equalized the contest by signing the only break in the second set.
Fritz used two new 'breaks' to also take the third set, and, as in the beginning, the 'tie-break' offered him the final triumph in the fourth after almost three and a half hours of play.