Carracedo believes that the eruption of the La Palma volcano is "stabilized"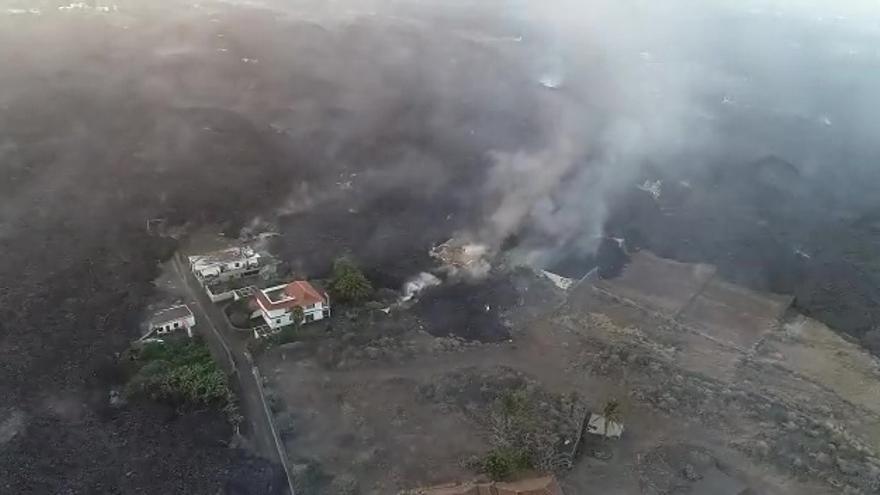 The volcanologist Juan Carlos Carracedo believes that the eruption of the volcano on La Palma, is stabilized ", because now the magma is coming "easily" to the surface and "the predictable thing", he assures, is that it continues to flow "with the same force and volume" until it is exhausted.
Carracedo admits the possibility that there may be new changes in the eruptive process, as there have been until now, if it happens that the cone is refilled and breaks again and the laundry comes out scattered.
"The worst thing", he assures, is that there was "some type of major obstruction that would force the system to break on the other hand or cause large explosions", but "it seems that the emission conduit is sufficiently developed and clean for the lava exit without difficulty. "
At the beginning of the eruption, Carracedo adds, the outlet conduit was "more or less poorly established and there were falls, plugging of the cone. There were more ups and downs. Now it seems more continuous, the lava is coming out easily."
The one who is considered one of the great references of volcanology in Spain believes that once the lava has reached the sea, "no matter how much magma" the volcano produces, "it will accumulate on the seabed".
"The eruption is stabilized," he insists. "How long will it last? It is not known." It will last until the system loses intensity, loses strength.
He also points out that earthquakes in depth are associated with continuous magma feedback from the volcano, "and it seems reasonable that the enormous rate of magma outflow to the surface is related to that feedback in deep areas."