Carolina Robles, on the floor in her Olympic debut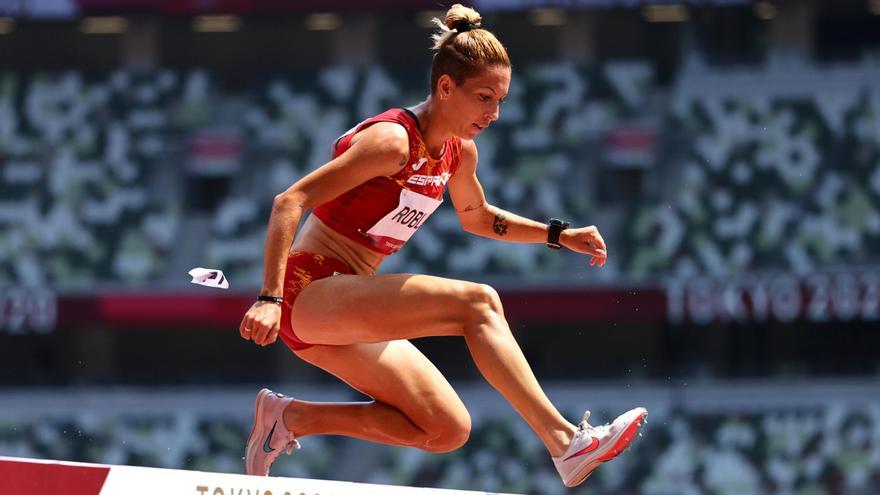 The sevillian Carolina Robles, the only Spanish representative in the Olympic test of 3,000 m obstacles, suffered a fall in the third series that left her without options to fight for the positions and the access times to the final.
It was passed with a 9: 26.11, so The Andalusian would have had to improve her personal best in eight seconds to be in the final race.
The loss of his training partner Irene Sanchez-Escribano due to an injury shortly before traveling to Tokyo, left Robles alone as the Spanish representative in the obstacle course, which on the first day had left a bitter taste in the mouth of the Spanish team. All three, Fernando Carro, Sebastián Martos and Dani Arce, were eliminated.
Carolina, directed by Antonio Serrano, had earned the Olympic place with great effort after many attempts, but at 29 years old she had achieved her goal.
On a hot morning (36 degrees on the slopes, with 65 percent humidity), The Sevillian started with the tenth mark among the fourteen of the third series, and only the first three (6 more times) went to the final.
The group was running compactly and, suddenly, everything was precipitated. Shortly before entering the last 4 laps, at the exit of an obstacle, Carolina got a big stumble upon the German Elena Nurkard, which had fallen in front of her and which she could not avoid.
She had to make a great effort, in her attempt to return to the group, and in the second thousand she was already off the hook. He finished thirteenth and penultimate with a time of 9: 45.37.
The round had started with a spectacular mark of Bahraini Winfred Yavi, who without bragging, won the first series with 9: 10.80, the best mark in history in a women's obstacle course, in any competition.