Carolina Marín, optimistic after her operation: "I will return stronger than ever"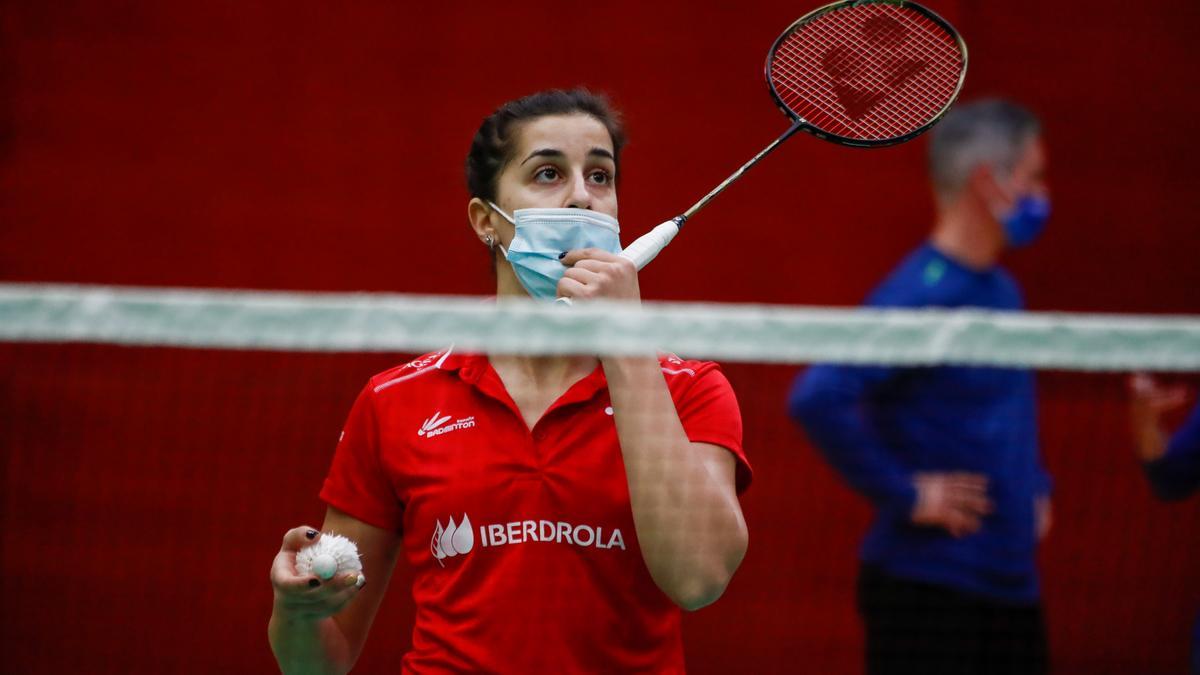 The Spanish badminton player Carolina Marin has ensured that its operation by the left knee ACL injury has gone "even better than expected" and will come back "stronger than ever", although he has acknowledged that when it occurred it was "shattered" because he knew that would miss the Tokyo Olympics.
"First day after the operation. Fortunately, everything went very well, even better than expected, according to what the doctor told me, so I am quite happy," she commented from her hospital room. "To this day I am happy, because I can already say that there's one day less to get back on the slopes. From here I encourage all the people who have suffered the same injury, we will come back stronger than ever, "he added.
Last Friday, May 28, during a training session, the Huelva-born the anterior cruciate ligament of the left knee was torn, just the opposite to which he was seriously injured two years ago. At that time, he suffered an isolated tear of the anterior cruciate ligament in his right knee that forced him to undergo surgery and spend several months on leave.
The Andalusian, who aspired this summer to revalidate the gold won in Rio 2016 and who was proclaimed European champion on May 2, confessed that it was very hard to be aware that she would miss the Olympic event. "it has not been easy, I've had it even worse than with my right knee injury. When I did the break, the same Friday I already felt it in the training itself, "he said." I was totally devastated that day, because I knew I was missing the Olympics, since I had them just less than two months away. The weekend I assimilated it little by little, I really needed all the help of my team. Having them close by and by my side is a fundamental support for me, "he continued.
In addition, he also wanted to thank all the fans, institutions and athletes for their concern for his condition. "I want to thank you eternally and from the heart for all the expressions of affection, all the messages that came to me from the first moment that I caused the injury. Thank you very much," he said.