Carolina Marín continues her recovery with her sights set on Paris 2024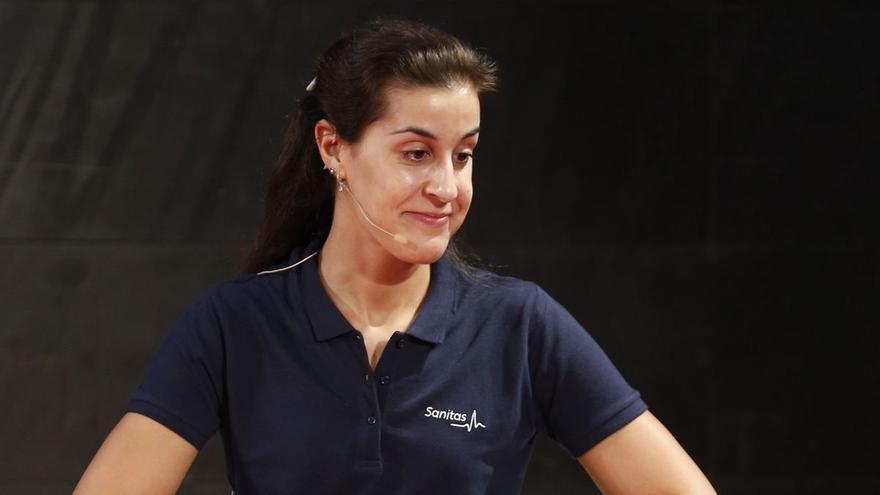 Carolina Marin, triple badminton world champion, said she was "happy" with the recovery process who is having a serious injury and declared that the World Cup in Huelva in December is there but "the important objective" is the Paris 2024 Olympic Games.
The athlete from Huelva recovers from a rupture of the anterior cruciate ligament and both menisci of the left knee which occurred at the end of May. "I am happy with the recovery. I recently did four months, everything is going forward and we are going slowly. Slowly but surely, we are not forcing anything," said Carolina Marín, who supported with her presence at the High Performance Center of Madrid the I Inclusive Games that bring together Olympic and Paralympic athletes.
With two months to go before the Huelva Badminton World Cup (December 12-19), Carolina Marín is not sure if she will be able to participate. "The objective of the World Cup is there but I have to say that Health is first. The most important goal is Paris 2024 and that to this day is not out of my mind, "he concluded.