Carolina Marín, close to returning to the slopes: "I saw it all very black"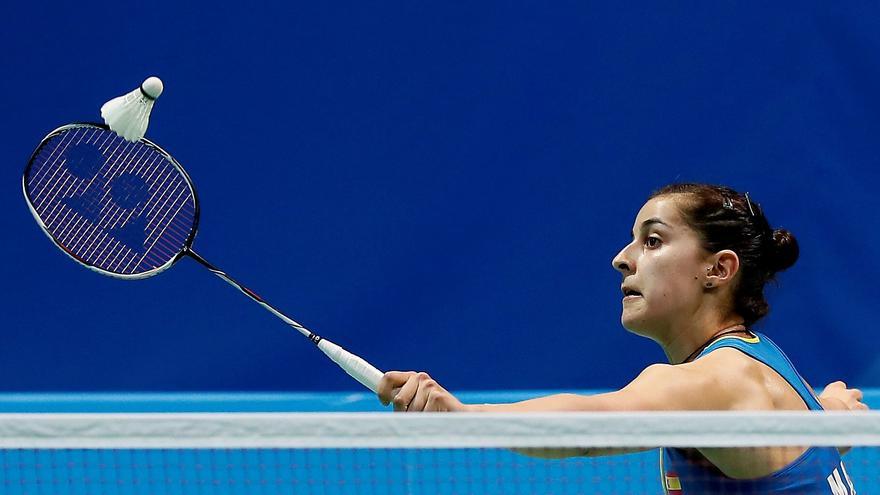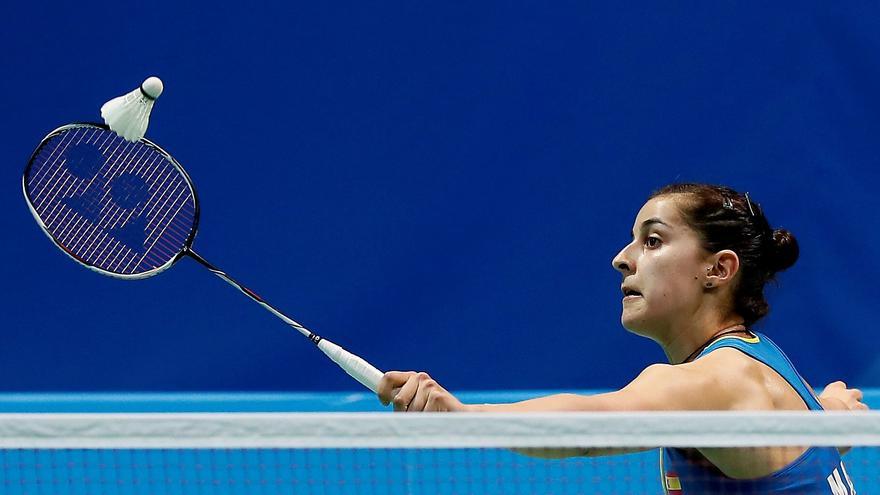 Badminton player Carolina Marin feels closer to getting back on the slopes every day after a serious injury of almost six months and on a road full of sacrifice in which he came to see "everything very black."
In an interview with Efe, he assures that, after confirming his injury last May and staying outside of Tokyo GamesHe had to set a clear objective for himself not to sink more "than he already was," he confesses. "Suddenly, a bad gesture in one of the training sessions and I saw it all very black. It took me several days but in the end I always try to get something good, something positive out of all this, "says the three-time world champion and gold medalist at Rio 2016.
For Marín and his team, the Paris Games in 2024 have been the main objective ever since.
At the end of May, in one of his best professional moments, he suffered a rupture of the anterior cruciate ligament and both menisci of the left knee that left him out of the loop. This is his second major injury after tearing his cruciate ligament in his right knee during the 2019 Indonesian Masters.
"It is true that this recovery has cost me much more than the other (...) I was very well mentally, very motivated and confident, enjoying the badminton", He highlights.
Now, almost six months later, his feelings are "pretty good" and he's going gaining confidence every day after a very difficult period. "These last two years have been very hard for me: Injury, family loss (his father passed away in July 2020) and another injury. Continuously very very hard changes. Blows that life gives you ... but you have to know how to adapt, "he says.
A mental toughness that puts athletes to the test and that recently had one of its most bitter faces on Naomi Osaka, world tennis star. The Japanese highlighted the problem of mental health in elite sport after announcing her temporary retirement after battling depression for almost three years. "It is, without a doubt, the toughest face of sport", which "has always been there" and should be normalized, says Marín.
"You only see it when you get on the podium, be it to hang a silver, gold or bronze medal, but there are many things behind (...) Very few people, not even my family "really know all the effort and the path to success, he says.
For this, since he was 15 years old, Marín has had psychological support. "A very important help. You don't need it because you are crazy or because you are bad, but because you are well but you want to feel better ". With this you can work "aspects of anxiety, fear, controlling my emotions, on the track, ... but there is always something that escapes me or something that I have to remember ".
Objective: Huelva
The Spanish still does not rule out recovering in time to contest the World Badminton Championships to be held in your hometown, Huelva, from December 12 to 19. "I'll get there, I'm going to get there, because I'm going to be on or off the track," he jokes, while considering "a dream" to bring the tournament to his land and in a pavilion that bears his name.
"There is a word that I even have tattooed on my body, which is the word resilience which is to adapt to changes (...) starting with the change of choosing badminton instead of Flemish with 8 years ", highlights.
At 28 years old, Carolina Marín has had many dreams since its inception, aware of having become a sports legend and an icon of her country. "Today it surprises me. There are many children playing with a badminton racket and shuttlecock. It is to make me very proud. A very great joy ", he concludes.