Carmen Valenzuela, head of the Duty Shift in Barcelona: the 'cumbia lawyer'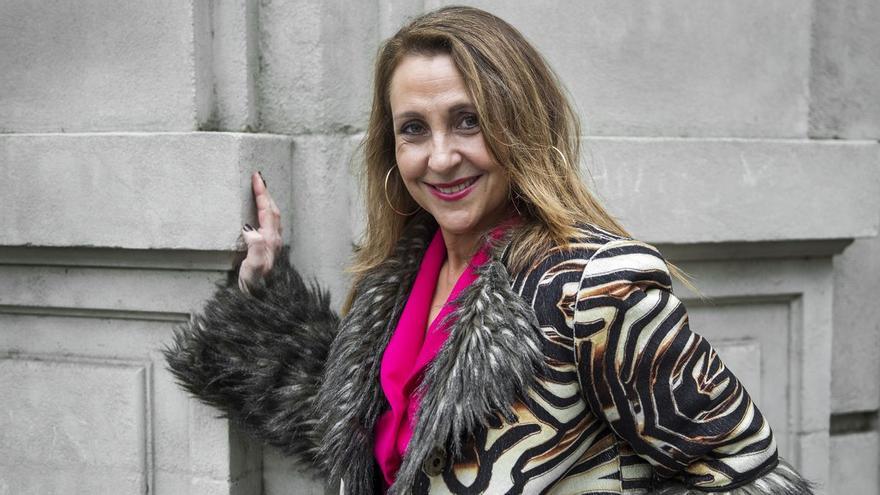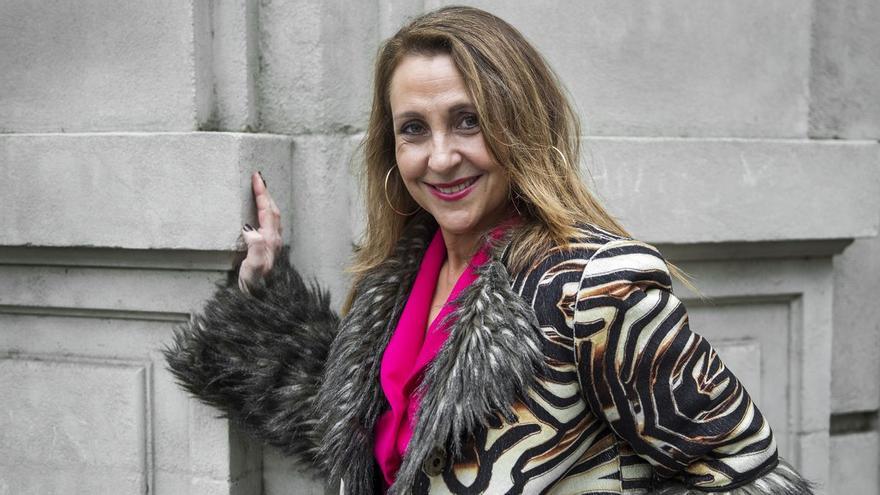 In the days of confinement in 2020 he sang to us 'Outside, springtime', on account of the season that was not, and now he evokes the absences, while he is placing the tablecloth and napkins for the family banquet, in 'Like when we were all', blending melancholy with the joy of living: "I want to be happy, I want to be happy ...", repeats the chorus at the end, biting the bullet. Carmen Valenzuela believes that there is already enough drama around us and that it is appropriate to "give a little hope", because "when you are optimistic, things go better, for you and for those around you".
That spirit surrounds the album 'From my balcony', the second one, by this jurist who one day decided to give an opportunity to the intimate urge to sing, embracing the idea that nowhere is it written that in this life one cannot be more than just one thing. Valenzuela is the deputy responsible for the Duty Shift in Barcelona, ​​and now also, the 'cumbia lawyer', sympathetic brand that assumes blissful. "I like to interpret the cumbia, and dance it, and enjoy it," she emphasizes, who embraces other genres at the same time, such as the ranchera, to which her adaptation of 'La pared' is welcomed, a piece by Roberto Angleró that in another time Bambino sang in the flamenco way.
Tributes to Selena and Gilda
In the new album, the songs are grouped around two different states of mind: the most collected ('Interior Balcony') and the one that looks from outside ('Exterior Balcony'). In the first, the compositions by Luis Troquel dominate, while the second embraces pieces from other areas, including tributes to interpreters who are admired and cut short before their time: the Mexican Selena ('There is no more left for me') and the Argentine Gilda (' Scenery'). The association with Troquel, that in addition to writing songs is an accomplished music journalist (and contributor to this newspaper), has been providential. "He has just defined me as a singer," he estimates. "We agree in wanting to express deep feelings with a hopeful and joyful touch." It is noticed in the opening theme, 'Que pasa y no pasa más', and even between the folds of the ballad 'Still here', with its languid views of the "confined sky".
She dreams of giving concerts now, after her career as karaoke queen. He can still be seen at times climbing the mobile stage of 'La kedada', where it all started. From there came the impulse to record the demo that came into the hands of the one who would be its great supporter, Justo Molinero. "There are people who promise you things and do not keep them, while he, in four years, has never stopped putting me on his Radio Teletaxi program."
In your other language
Breaking through singing cumbias and rancheras, does it put one in a strange position in Catalonia? "Not at all, haven't they liked here, for example, Los Manolos? Rumba and cumbia go very hand in hand ", he defends, even glimpsing a possible foray into Catalan. "It is also my language", She emphasizes, daughter of Barcelona and Jaén, and admirer of Serrat.
For now, Carmen Valenzuela enjoys her artistic side and her refreshed relationship with the media, very different from that derived from her work as a deputy. "This is very different from answering questions about immigration law", smile. "As Justo told me, when I speak on behalf of the Bar, I speak about law, and when the interview is about music, I speak about myself."