Carmen Posadas travels 500 years of history through the La Peregrina pearl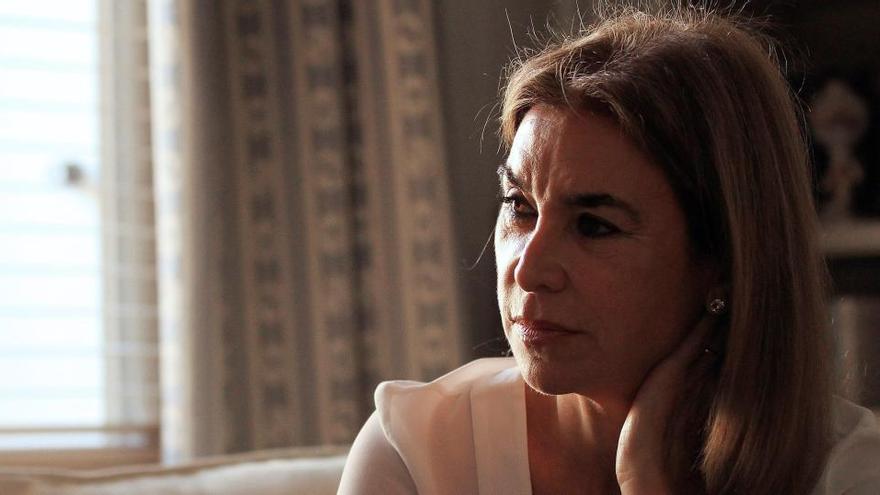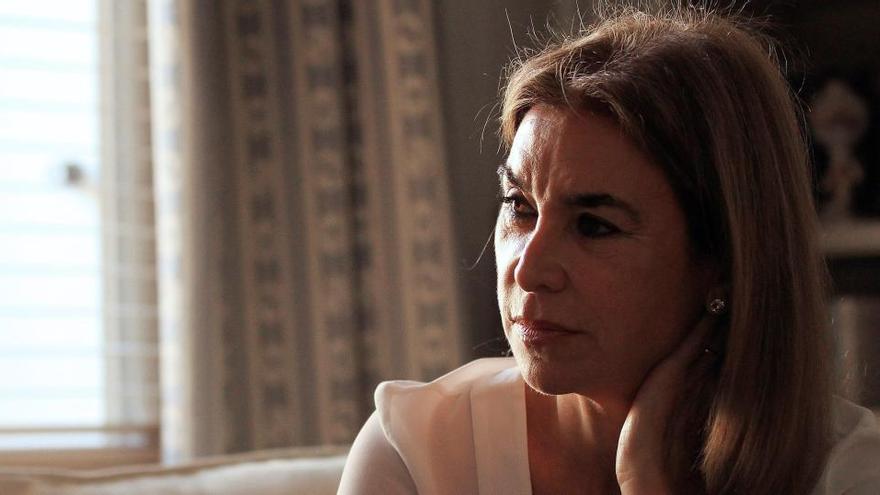 Almost 500 years of history runs through the writer Carmen Posadas in his latest novel through La Peregrina, a legendary pearl who spent centuries in the Spanish Crown and ended up looking Elizabeth taylor.
"What would change in History if an object like La Peregrina spoke?" Carmen Posadas asks herself in an interview with EFE, who dedicates her latest novel to the most famous pearl of all time, who has been missing since the death of Elizabeth Taylor, when she was acquired for $ 11.8 million by an anonymous buyer.
A jewel not to be confused with the "false Pilgrim", which now has Queen Letizia, or with another well-known and historical pearl, La Pelegrina.
'The legend of La Peregrina'(Planet) is the title of the book that tells the story of this gem, found in 1579 in Panama, in whose fisheries the slaves were forced to continuous dives in which they died "like bedbugs" while fishing for pearls. If they found an exceptional piece, they could regain their freedom, recalls Carmen Posadas.
That happened with La Peregrina, one of the most historically documented jewels, Posadas explains, as its discovery is recorded in the records of the time, as well as its arrival at the Court as a gift for Felipe II.
Since then he has appeared in numerous paintings, in which queens like Isabel de Valois, Ana de Austria, Margarita de Austria, Isabel de Borbón, Mariana de Austria, Maria Luisa de Orleáns, Luisa Gabriela de Saboya, Isabel de Farnesio, Bárbara de Braganza or Maria Luisa de Parma posed with the pearl. And it has also been cited, in addition to history books, in the memoirs of Saint-Simon, in 'Journey through Spain', by the Countess D'Aulnoy, and even Alexander Dumas spoke of her.
The coveted jewel remained in Spain until 1813, when he was part of the "plunder" of José Bonaparte on his departure from the country: works of art and jewelry were accumulated in "carts and carts" that followed one another in a 20-kilometer line. Among them La Peregrina, who already in France was gifted to Napoleon III, indicates the author.
Many years later, in 1914, Alfonso XIII he was interested in buying it to give it to Queen Victoria Eugenia.
"Alfonso XIII had the custom of giving his wife a jewel every time he committed an infidelity and I don't know what unspeakable sin he would have committed then that he decided that he was going to give her La Peregrina. But as it was very expensive, he bought her another similar one although he did not know He said it, "explains Carmen Posadas.
This is how what is known as "false Pilgrim" came to the Crown.. It was when the real one went up for auction in New York that Victoria Eugenia found out about "the milonga", says Carmen Posadas, who recounts in the book how she tried to buy the real one and for that she sent her "favorite grandson", Alfonso de Borbón Dampierre , to bid for it.
But Richard Burton was made at the auction with the precious jewel and Elizabeth Taylor became the owner of La Peregrina. With her he appeared in films such as 'Ana de los a thousand days', playing Ana Bolena.
The 'other', of less value because it was perforated, went from Queen Victoria Eugenia to Doña Mercedes, to Doña Sofía and now to Doña Letizia, who has worn it on several occasions, indicates Carmen Posadas.
Also, there is a third pearl, The Pelegrina: with a similar origin to that of La Peregrina, in Panama, it also went to Felipe II and ended up in the court of the Sun King. With the French revolution it disappeared and reappeared much later in Russia. Its owner was the mother of Rasputin's murderer.
To tell all these episodes and bring so many historical figures to life, Posadas has worked with a large number of history books, correspondence, testimonies and chronicles of "gossip" with the intention of reflecting customs, also taking care of the language of each century: "I wanted to tell History from the point of view of how the people of each era lived, reconstruct the human part of History, not battles. "
A story that has not ended because the writer continues to investigate the whereabouts of La Peregrina, which for centuries survived wars, fires, betrayals and revenge and which has been in hiding since 2011: "The only thing I have managed to find out is that someone from an Arab country has it and I am following the track of a subject that would be very literary ", Carmen Posadas adventure.