Carmen Boullosa: «I would have liked to be someone else: to be who I am and, furthermore, to know how to be someone else»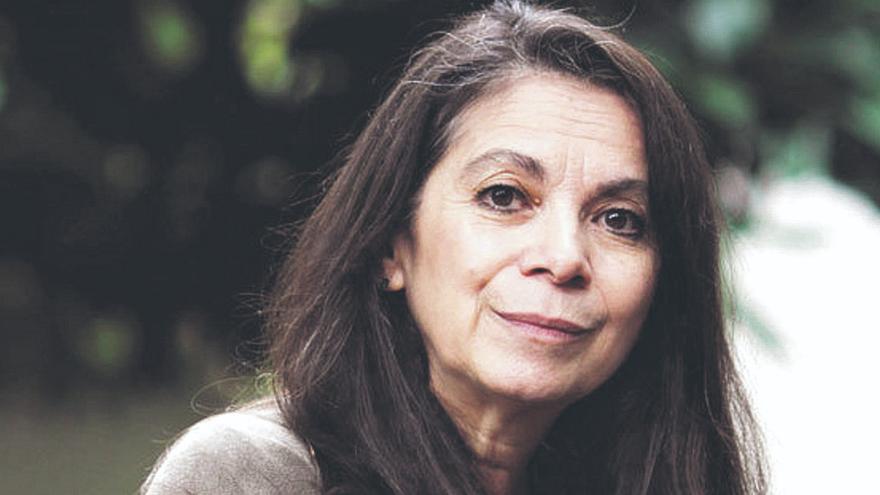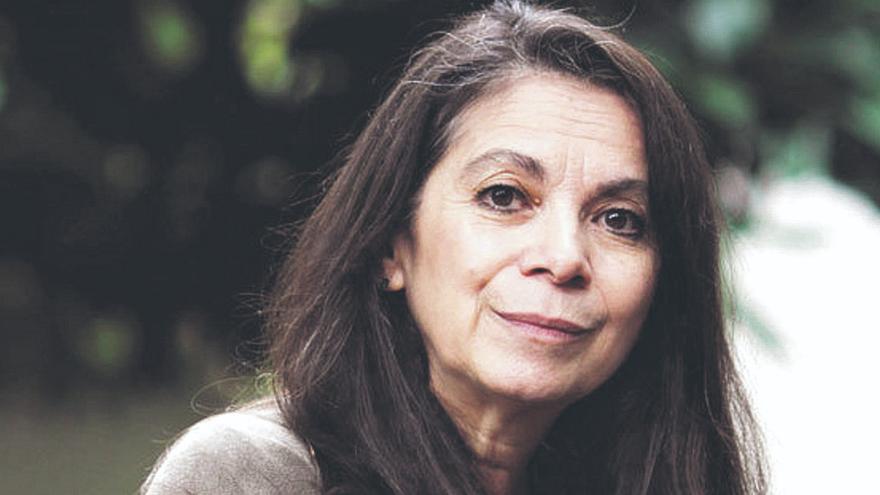 In El libro de Eva (Siruela, 2021), his latest novel, Eva who is not created from Adam's rib, but made simultaneously or previously to him, since she is the mother of all living beings, and has a will of her own. What was the genesis, worth the paradox, of this literary revision of the myth?
For all of us who believe even a little in the facts, the fact that the man is the origin of life seems absurd to us. It is something well understood by non-Mediterranean cultures: the origin of life is not in Adam. What I did was attend to contemporary sensibilities with an eye attentive to ancient cultures, to begin with the Mesoamerican ones. There, the generation of life, although it is still complex and threatening – it is enough to see the Tlaltecuhtli-, does not contain the seed (note the masculine one) of the order commanded by a male, to which the being of the so-called female gender submits. To write The Book of Eva, I used common sense. But every story requires imagination – even the most rigorously "historical" novel – and since this is prehistory, when it came to telling the story, I also gave flight to the thread.
«His fear of us, his fear because we gave our lives, because we took care of the stews and the corpses; their fear of our red lips and our beauty, their fear of the attraction they felt for us and our immense, immense pleasure, "he writes in the book. How did you find Eva's voice – or would you say that Eva's voice found you?
Every novel is gestated in an avenue of two senses: the one that the author invokes towards himself, and the one that comes in the opposite direction to shock him. Translating it for this particular case: Eva's voice came to me, while I was looking for her. Which traffic was more intense? Eva's towards me, no doubt. She imposed her voice on me. But I made room for dissenting voices and they are all present in the loose papers that were forced by the author to live with Eva's book.
Do you think it is urgent to rebuild the world from its foundations from a feminist perspective? To what extent does literature contribute to changing the gaze?
One: it is urgent to change the look. That will cause a readjustment of the foundation. There are too many victims, too much violence: a social order in which half is condemned to "serve" (to be a slave) of the other: it is a terrifying order to which official history has become deaf, or quasi-deaf. The second part of his question is more complex: I don't know how much literature "changes", how much we respond to a collective voice, invisible many times for him and the author, but perceptible, present. Something wonderful, amazing, of Literature, is how it rides on the back of the collective soul, although it is not revealed if it is not because there is an honest author who responds to his own instinct. Without a doubt we are collective beings. But our community does not make the slightest sense if we do not attend to the intimate voice. Dissenting voice that perceives the disagreement, the feelings of his generation, of his century, of his city, of his community. Rarely from his "family", by the way: the literary voice escapes that rigorous formative order, more than frequently castrating, or something that goes beyond the equivalent for women: it wants to render them lifeless.
Do you consider that the new generations of writers, as well as the vindication of the silenced veterans, are gradually rewriting the universal literary canon, marked by a deep androcentrism?
Certainly, but with precision. The so-called "tsunami" is not something new. Women, since the Iliad and Odyssey were left in print, are part of this unique experience. As respected scholars and academics have found, women were part of its making. Now, with one condition, that of being "anonymous." For example, Virginia Woolf and Katherine Mansfield, and before them Sor Juana and Delmira Agustini, re-indicate the figure of them, women, as authors. Authors / Authority. Its very existence crumbles the paterfamily order.
An important part of his work recovers historical themes and great stories to reflect on violence, conflicts and inequalities. Why?
As a poet, as a novelist, as a playwright, I began in the 80s dedicated to the "intimate" sphere. Private hells attracted me, and still attract me. But the "eye" is also irresistible to me, the gaze that observes from a distance (transversal, horizontal, vertical), even more so if it is truly novelistic and penetrates individuality. The eye of History allows me a multidimensional look. If I had not had the patience to study the historical moments (to call them that) that I have touched, I would have forced myself to travel as an author only in science fiction. Imagining, conjecturing, forces us on a journey that crosses time. Luckily I love history. My journey, between the private and the public (History) was to write Cielos de la Tierra (1996). In this novel there are three layers. One focuses on the first institution of Higher Studies in the American continent with its Indian students and wise men, and cuts to a futuristic utopia. The second touches the then present Mexican (three friends in Mexico City, at the beginning of the nineties of the last century, who run into Moctezuma just reincarnated, just sprouted from an anthill). The third is "futuristic", it paints a utopia in which we live without things, and in which most of those who literally live in the clouds, without buildings, without things, want not only to abolish memory, but to erase Language . The main character of this portion of the novel fights, and it seems that he triumphs in his battle, because otherwise it would be impossible to read it. I don't think I will ever do that again: I prefer to focus, with that wide eye of History.
His extensive literary work includes numerous novels, poems, essays, artist's books and plays, in many cases awarded with prestigious international awards. How do these different languages ​​coexist, dialogue and infiltrate in the same voice?
I have no doubt that my voice, shrill, out of tune, with the accent of the adjacent eighties and decades of Mexico City, is always there. There is no way. Precise: most of my work – hundreds of artist's books, the most made, invoiced, embroidered, cut, printed by myself – my 19 novels and a dozen books of poems, are secret works. It is my sign.
She also has an important career as a cultural manager, leading projects such as the El Cuervo cultural center or the confounding of the house for persecuted writers in Mexico City, Casa Citlaltépetl, among many more. What role does culture play, in a critical sense, even in the construction of civilizations?
Ay ay ay. Tremendous question that I cannot answer. I write, day by day, I read (which is to give life to major works of our and other traditions), and I do my daily work, which sometimes, if I'm lucky, includes collective projects. For the moment – and this does not hurt me because it is also recovering the past and pointing to the present – I have this "secret" passion: I also cook, I often invite friends, sometimes not so friends who do not understand my desire to have them in home: the kitchen itself is generous. The "chefsería" that tries to bring cooking to the order of the market, can be seen as an abjection, even if sometimes (not always) it is first class cuisine. I love the jobs of my colleagues. When I can, I speak well of them, if they let them – that's what the TV show here in New York was for, like El Cuervo was, and other adventures have been. See others, do more to see them. I regret that I was not efficient in disseminating. When I see works by my peers, referring to the inescapable ones of my generation, it gives me a pang of pain not having dedicated my life to disseminating them. I think of Jaime López. I think of Magali Lara. At Betsy Pecanins. I can follow. I'm not for that, I had neither the dedication, nor the seriousness, nor the cunning, nor the knowing how to do it. I did not propose it either. I just expressed my enthusiasm. I would have liked to be someone else: to be who I am, and also know how to be someone else. But life is not wide enough. Of that I have no doubt. I know it all too well now at 67.
Based on your career, both in literature and in cultural management, what role do initiatives such as the La Palma Hispano-American Writers Festival, temporarily suspended as a result of the volcano, play to which you attended this year as a guest writer?
Literary festivals are activities of the trade in which one meets authors and works that often cannot travel with such luck. They are international cultural ambassadors, of greater importance. Essential due to the isolation in which political circumstances recruit us, the absence of state support for the cultural institutions of each nation. Literary Festivals sound more attractive to government administrations because they have immediate reactions, and I celebrate it.
Born in Mexico City but living in New York, how do both cultures influence your work and your gaze?
I clarify something: I am not the type of people who settle down: I am always in flight. Flight between Coyoacán and Brooklyn. The flight fills me with vitality, as far as circumstances allow. I thank the gods.
What projects are you currently working on?
I can't share them in public (or private) because they deflate. But I say a little bit: While I am teaching my course in New York (at Macaulay Honors College), I work on the novel where the aforementioned Pedro Boullosa, a Galician and temporarily Mexican, temporarily Canarian, and many other characters from the peninsula and Mexico live and work together. A present. Will I be able to write it? Time will tell. Meanwhile, I trace, draw, board, I give visuality to their journeys: they are visual projects that I usually only keep at home. Perhaps these should leave my work table, at least because of their size: they are of considerable size. I do not have the commercial ingredient that gave vigor to other not insignificant streams of my family (they deserve the name of river, but I use this one so as not to be confused, because they melt their waters) (Ganuza, Iraeta, Icaza). What I do have is from other Boullosa that I imagine as other canaries, like the one who tried a water mine and ended up embroiled in absurd litigation: I am like them: I like to imagine, to try to formulate possible imaginations. Some, such as the Canary Island cochineal, will mature.