Carmen Borrego will cook in 'The Last Supper' with her 'enemy' Kiko Hernández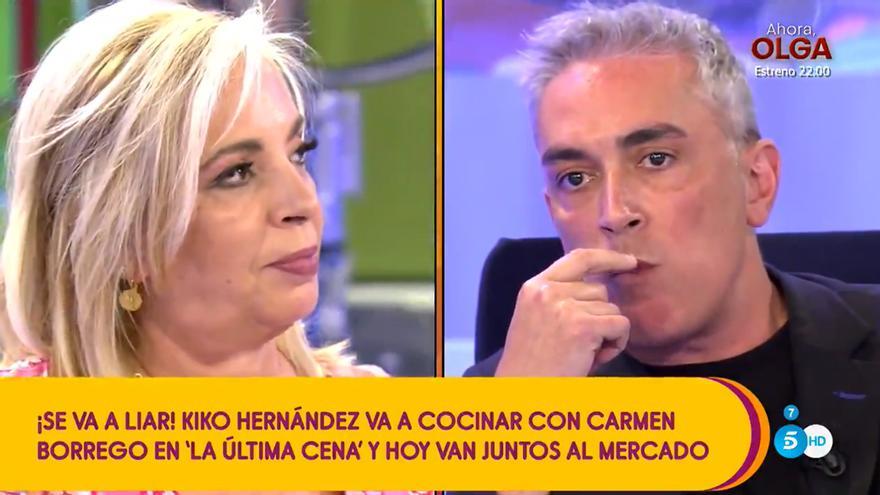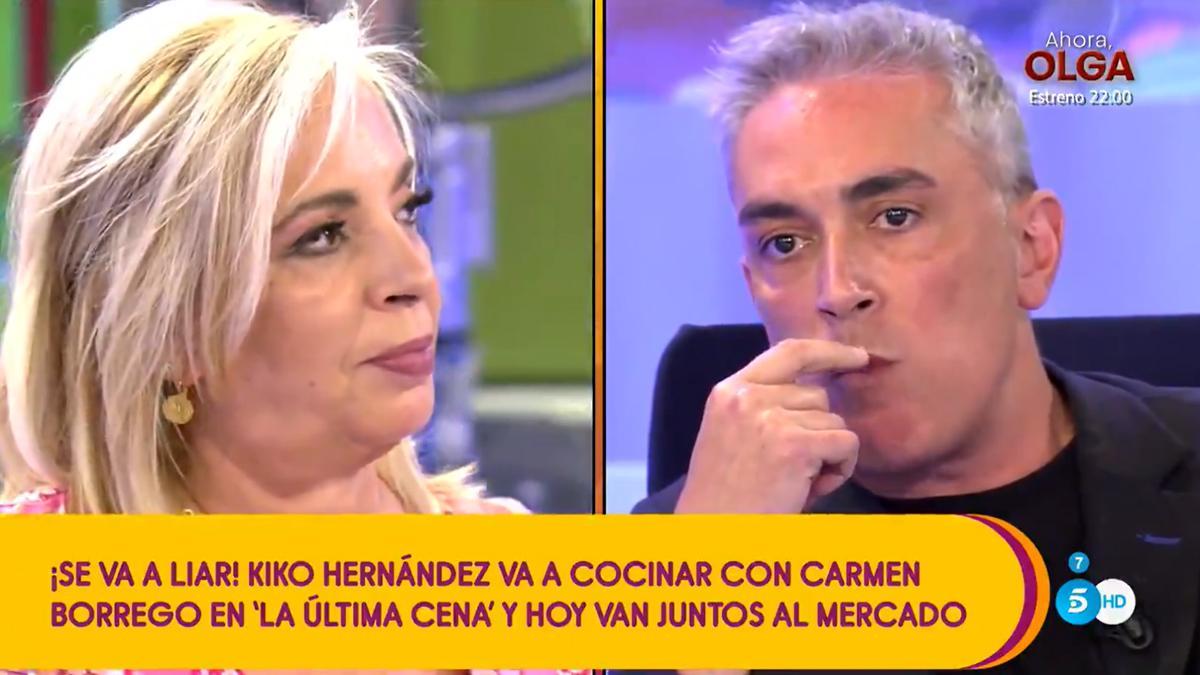 Carmen Borrego has discovered this afternoon that he will cook with Kiko Hernández, one of his biggest detractors, in the second installment of 'The Last Supper', which will be broadcast live this Thursday in Telecinco. After starring in a brutal discussion before the cameras of 'Save me', the 'intimate enemies' have known that they will have to put aside their differences to meet the expectations of the diners.
"If everything Kiko says about me didn't happen, I'd be crazy. It's daily. She even names me on the telemarketing. She has an obsession that I don't understand"Carmen complained to the collaborator, who replied: "The obsession that you also have ... Why do you come to see me if I do you so much damage?"
The tension has been increasing after Kiko has messed with the double chin of María Teresa Campos' daughter. "With how smart you are, it seems incredible that you have so few arguments to resort to the physical ", she has defended herself. Immediately afterwards, the talk show has thrown a dart at the program in which he collaborates on weekends: "If you don't come here for this, go to 'Viva la vida' and there you have tea".
When the program has announced that they will form a team in the kitchens of 'The Last Supper', they have headed to the market to buy the necessary ingredients. "I would like you to make peace tomorrow," Belén Esteban asked before a Kiko who was not convinced: "I'm telling you no. Wait until the night is over tomorrow."
'The last dinner' returned last week to Telecinco as the main dish of its grill, waiting for the big bets of the fall. On this occasion, the contest produced by La Fábrica de la Tele has Paz Padilla as the master of ceremonies, replacing Jorge Javier Vazquez.