Carmen Borrego and Alejandra Rubio, shaken by Torito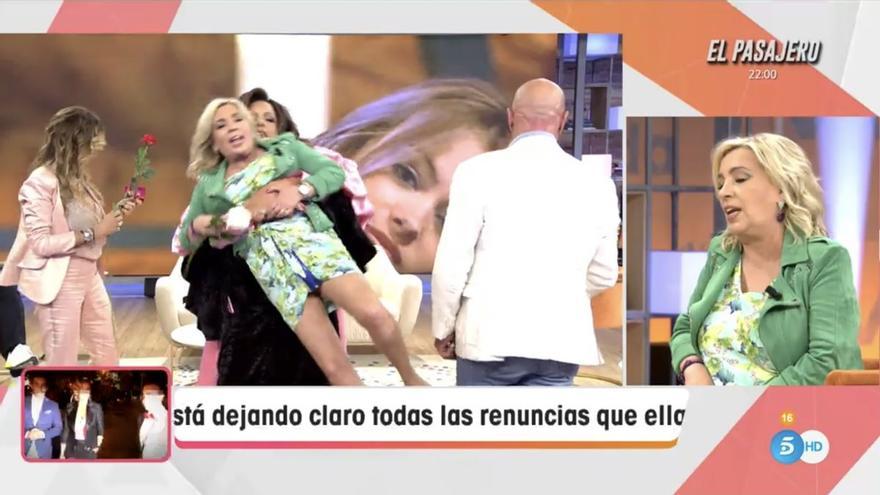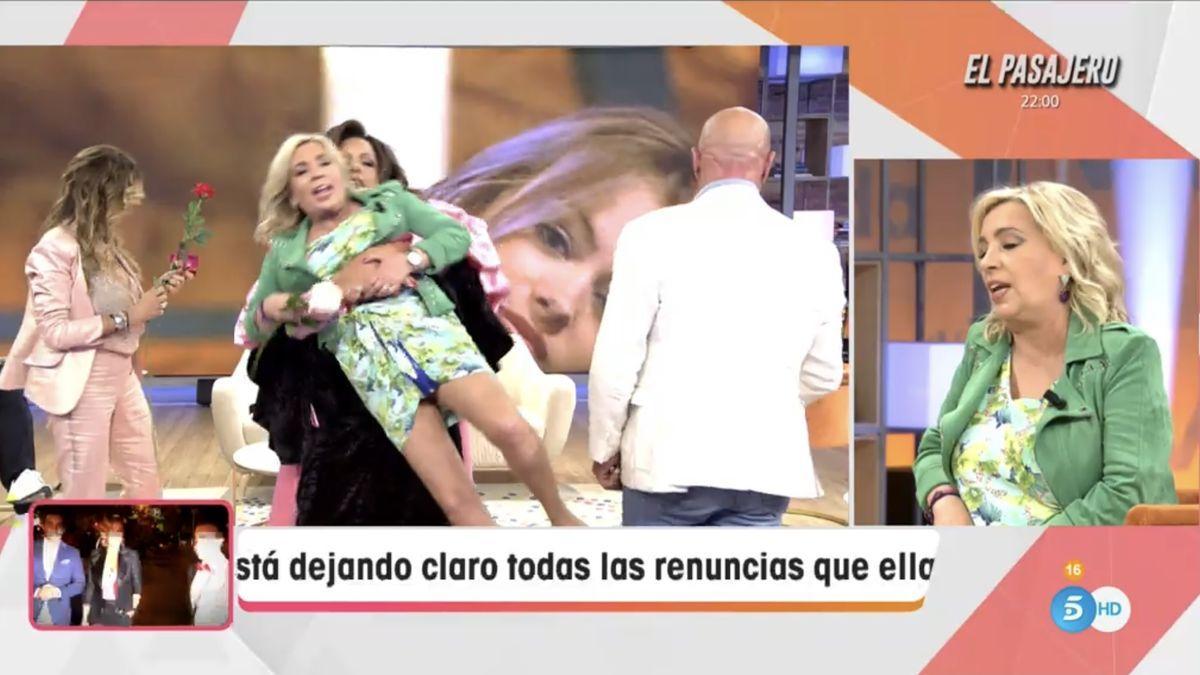 The entrance of Torito on the set of 'Live life' it occurs as if it were a real hurricane. The collaborator, who currently has a zapping section in which he compiles old videos of the history of Telecinco, sometimes he cannot contain his overflowing energy.
And although the rest of the collaborators are usually proactive in their space, in which they appear in disguise paying homage to a character or anniversary, sometimes they come out in a bad way, as happened to Carmen Borrego and Alejandra Rubio.
This time, put in the skin of Rocío Jurado Thanks to make-up artist Alberto Dugarte, Quique Jiménez couldn't come up with a better idea than to hold and brutally shake the youngest daughter and granddaughter of María Teresa Campos.
Carmen Borrego was the Torito's first "victim" pm. After the tremendous shaking, he complained that he had hurt him: "Fuck off! I don't think it was necessary. You have grabbed me by the rib, you have squeezed me and you have made me dust. That I see everything does not matter to me ".
Immediately afterwards, he went for Alejandra Rubio, who, being smaller, was able to shake her with more force, to the point where He lifted her up and left her legs open showing her underwear to all onlookers unintentionally.