Carmen Borrego, about to leave 'The Last Supper' due to the insults of Kiko Hernández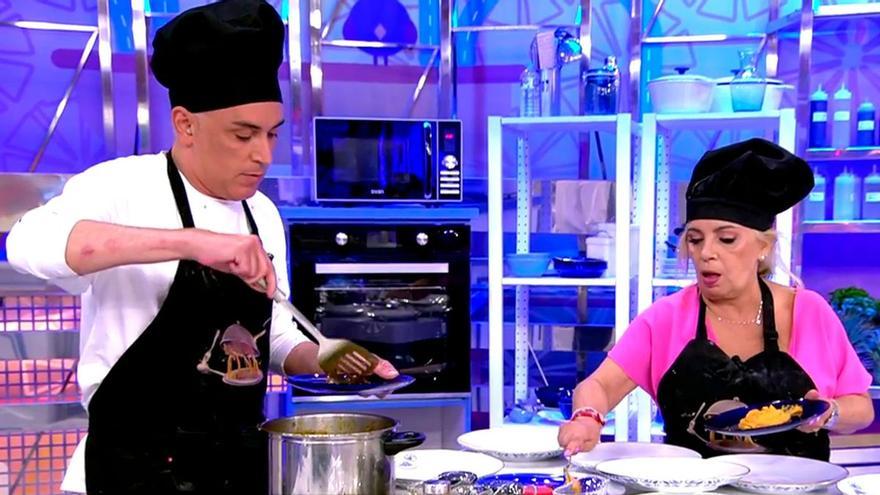 'The Last Supper' presented last night on Telecinco a most surreal menu, this time with Kiko Hernández and Carmen Borrego as hosts of the evening. The contributor to 'Save me', the most critical of Campos sisters, He ended his partner's patience after she dropped one of the dishes that were about to be served.
"It's that you're an asshole, really. It's just that I've been doing that all afternoon, damn it. Really!", Kiko snapped at Carmen, who defended herself as best she could: "Don't insult me ​​again or I'll leave". "You're stupid," he insisted, to which she reacted by leaving the set very angry: "You're the fool. I'm up to your nose, there you stay, insulting all day. I'm leaving, I can't take it anymore."
"I've been putting up with it a lot, I can't take it anymore. I'm leaving because he's called me an asshole, silly … He doesn't stop humiliating me," Borrego said as Paz Padilla ran after her through the corridors. The persecution was joined by Kiko Hernández, who continued with his arguments: "Get out of my sight!"
"If you don't want to see me, go to 'Viva la vida' for tea," he blurted out. Despite this moment of great tension, Carmen reconsidered and both ended up making peace: "He has apologized to me and I have also apologized to him." "My partner has not humiliated me, I have passed there" wanted to clarify.