Carme Artigas: "Artificial intelligence will help control governments and large companies" | Technology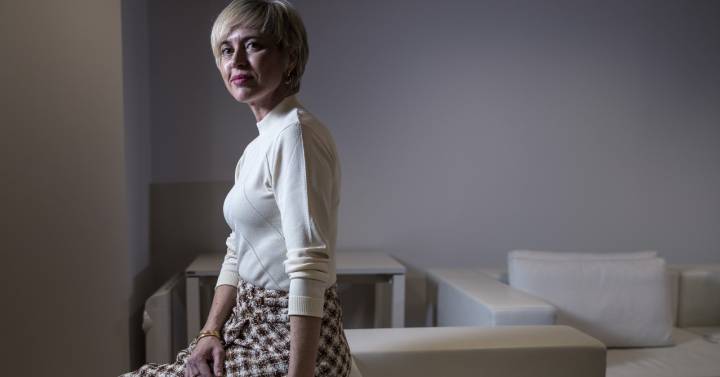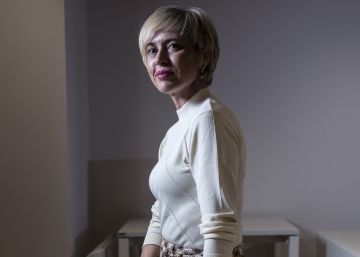 The Secretary of State headed by Carme Artigas (Vilassar de Mar, Barcelona, ​​1968) is the first to include in its title the term artificial intelligence (AI), a subject in which she is a recognized expert. In a moment of suspicion towards this technology, for security and privacy reasons, the power that AI can grant citizens to control governments and large companies stands out. And he advocates leading the debate on technological humanism in Europe.
What are the priorities of this secretary of state?
The first is to place Spain as a leading country in AI. The second challenge is to accelerate the digital transformation of Spanish companies, with a special focus on SMEs and to generate the appropriate environment to develop the data economy. Thirdly, we want to make Digital Administration much more efficient. We also have as a priority to lead the debate of technological humanism in Europe. All this is accompanied by being able to raise the level of digital skills in the country, betting on the development of talent and digital entrepreneurship.
What aspects of AI should be regulated?
We are in a nascent moment in the discipline, we must define normative frameworks based on ethics and recommendations. The regulation will come, but when the market is a little more mature. We will design a strategy based on a risk matrix: there are things that are beneficial to all parties and therefore do not need to be regulated, and then there are those aspects that can lead to discrimination, prejudices of certain social and collective classes or citizen rights This will be contemplated in the National Artificial Intelligence Strategy that we will present in March.
Do youWill the measures contemplated in the strategy be voluntary compliance?
Let's start by volunteering. Technology companies are aware that if their development does not fit into the value structure of citizens, in the end that industry will not prosper. I know that, without pressure from any government, technology companies are developing ethical algorithms by design. The approach is: we create standards of conduct for best practices, let's see if the market itself is capable of self-regulation, and if we don't regulate it later.
What in this case would be considered good practices?
Have a certain level of reliability about the lack of bias in AI systems; Know that the models have been well trained, that they have been applied correctly, that there is transparency with the algorithms and that their operation is well explained.
This legislature starts with unclear majorities. Do you think your negotiated party has enough consensus to move forward?
So far this issue has not been in the political debate. We must be aware that digitalization is here, that we have to understand the impact of its changes. I think we will find consensus because everyone perfectly understands what it takes to move forward in digital transformation.
Is there any country that the Government takes as a reference in this regard?
We need an AI strategy made in Spain, learn from the best in those areas where they are good, but we must have a differential position. And one of these unique and differential positions, for me, is the importance that we will give to the rights of citizens. I have not yet seen this part of technological humanism reflected in any national strategy.
By citizens' digital rights does it refer to privacy protection and data sovereignty?
AI allows us to ask ourselves questions like what are the values ​​that mark our society, what are the limits of freedom of expression or what are the rights we want to preserve. We are clear about some of them, from the disconnection to knowing what they are doing with your data. Spain has pioneered the adoption of General Data Protection Regulation European, but we must go a little further to make a somewhat deeper debate.
One of the most controversial issues in AI are the biases that can lead to its use. How should they be fought?
This topic is complex. In general, if something has a negative impact because it discriminates, we must be vigilant so that it does not happen. When a person is denied a credit because an algorithm has decided to do so, that person must have the right to be explained what the variables that have made that decision are made. This is collected by Europe and is one of the things we want to be fulfilled.
Another very controversial technology is facial recognition. Brussels plans to delay its use a few years. Are we prepared to adopt it massively?
In these things prudence is always good. Europe is not in favor of the abusive use of facial recognition to control citizens. And we are trying to avoid, from our perspective and European values, a situation of surveillance capitalism. I think we should be careful not to adopt these techniques in public spaces.
Isn't there a risk that this prudence ends up ballasting Europe with respect to countries like the US or China, which have started to use it?
We must stop thinking that the development of AI is going to be uniform throughout the world and that if you don't keep up with Asia or the United States, you're out. I am increasingly convinced that AI is not a technology but an economic and social infrastructure, and therefore each country will decide its adoption model. And we may preserve privacy before other values, as we were against child labor at the time. On the other hand, We usually talk about how it is used to monitor people and forget about the great potential that AI offers to citizens to monitor their governments and large corporations, demanding greater transparency.
One of the pillars of his Secretary of State will be the digitalization of the Administration. Could you tell us what it will consist of?
There is a great field of improvement in the operational efficiency of the processes. Our goal will be to choose the 10 or 15 processes that generate the most difficulty for both companies and citizens and make them more efficient with automation techniques. This year we want to launch a single window for any relationship with the General State Administration. And also a single citizen folder, so that we all have a single centralized point of collection of all notifications that may come to you through different procedures or ministries.
Have you thought about promoting digitalization at the most basic levels of education?
We are going to launch a National Digital Skills Plan. We are doing a joint analysis with the Ministries of Education, Science, Industry and with Social Security to detect what are going to be the skills that are going to be demanded in the future and what the citizens must have to increase their competencies. We believe that we can launch that plan later this year.
It is hard to see women in positions of responsibility in the technological environment. What will the Government do to improve the situation?
When I studied the chemical engineering degree we were 16% and now we are at 20%, we have not improved much. It is necessary to awaken the vocation of girls in technological careers and above all to give women much more visibility. We have to make policies to make women visible in the technological field.