Carlsen begins the defense of the throne of chess with tables with his friend 'Nepo'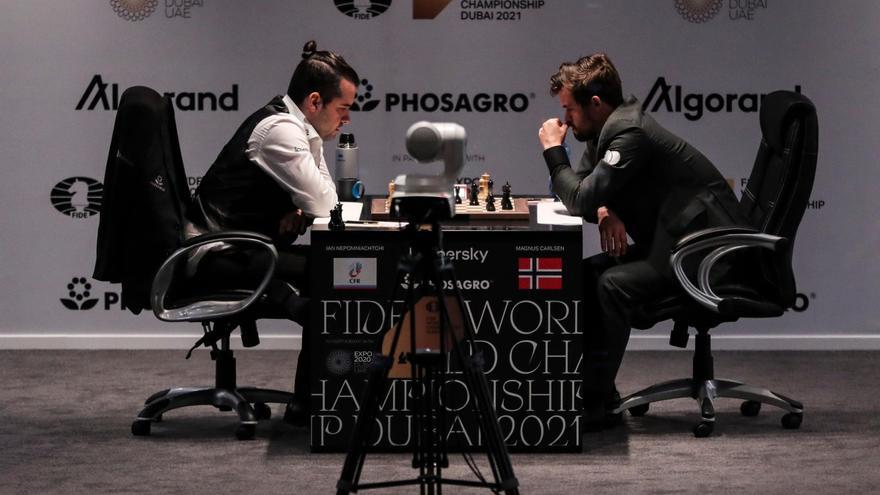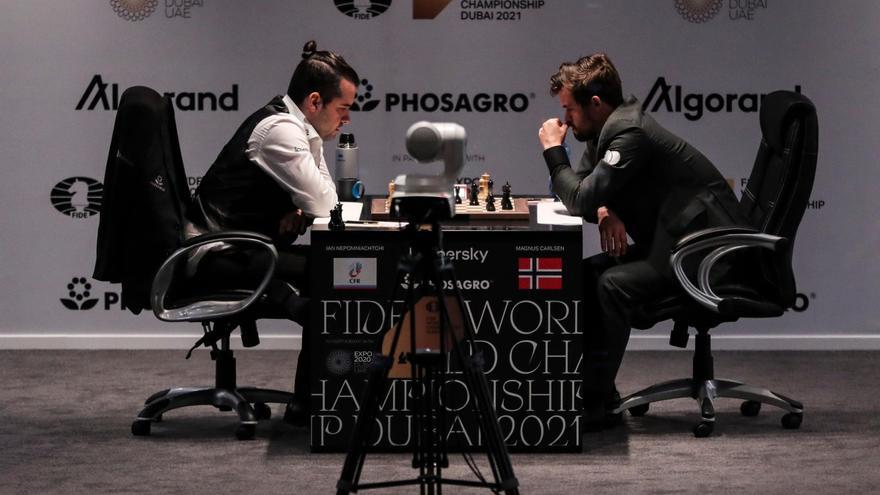 "When you sit in front of the board, you have no friends", sentenced the Russian Ian Nepomniachtchi before trying to dethrone his friend Magnus carlsen, the Norwegian king of the board since 2013. Friends and rivals have drawn draws in 45 moves in the first battle for hegemony of the Chess.
The first of the 14 World Cup games has lived up to expectations. Nepo has opened fire with his Spanish opening, with a king's pawn with a declared offensive vocation. Russia, the historical dominator of this sport, has placed on its back the mission of recovering a world scepter that has been resisting it for 15 years.
Carlsen surprised with a pawn sacrifice, already on move 8, which provided him with an active game of pieces and two dangerous bishops controlling large diagonals. It messed up the white structure, forcing Nepo to play defense. When the champion recovered the pawn in the middlegame, they signed the tables. This Saturday, second 'round' with Carlsen with white.
Their rivalry and friendship come from afar, since they met in 2002 at the U12 World Cup. They were 11 years old and a splendid future was predicted for them. Carlsen confirmed this when he was crowned at just 22 years old, becoming the youngest champion since Gary Kasparov. After dethroning the Indian in 2013 Viswanathan Anand and overthrow him the following year, he retained his crown against the Russian Sergey Karjakin (2016) and the American Fabiano Caruana (2018).
Now, at the Dubai World Expo, he faces his old friend in a duel in which in addition to pride there are two million dollars (1.2 for the champion and 800,000 for the loser).