Carlota Corredera sends a message to Rocío Carrasco after Olga Moreno's victory: "You are not alone"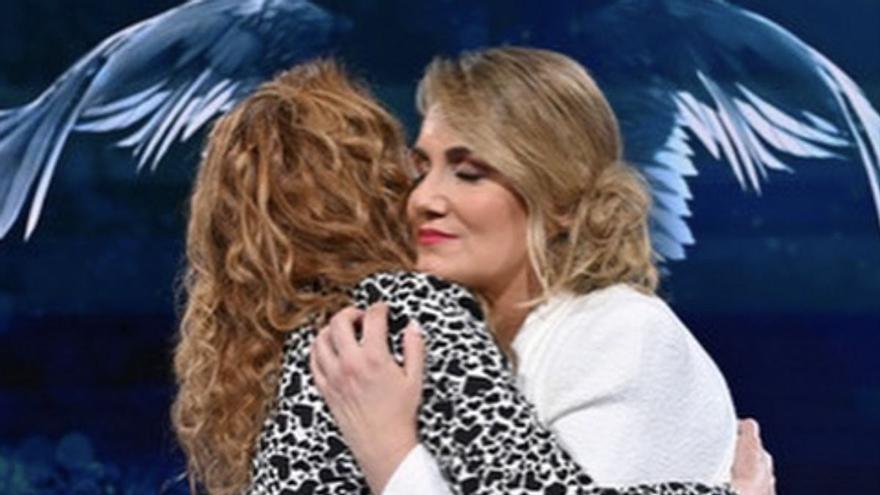 The controversy Olga Moreno's victory in 'Survivors 2021' has generated quite a stir on social media. But nevertheless, the spectators are not the only ones who have expressed their opinion, but there are already several faces that have reacted to the victory of the wife of Antonio David Flores. One of them has been Carlota Corredera, who in recent months has been one of the greatest defenders of Rocía Carrasco and has risen as a champion of feminism against sexist violence.
Although it is true that the presenter has not expressed her opinion as such about Moreno's victory in the contest, she has hinted that she does not agree with certain attitudes they had during the final. "Today and always, I hug you strong Rocío Carrasco. You are not alone, you are not alone. I do believe you", She has published on her social networks accompanied by a photo in which she is seen hugging Carrasco.
This support comes after Rocío Carrasco's son, David Flores, appeared on the screen just after Olga was proclaimed winner to tell him that "you are the best person I have ever met in my life", in an act that many have crossed out of vicarious violence.
However, this was not the first time that Carlota gave her opinion about Olga Moreno. A few hours before the final was held, in 'Save me', the presenter threw a dart at the contestant, stating that she "She has been a necessary collaborator in part of Rocío Carrasco's pain".
However, she has not been the only one who has shown her support for Carrasco. Her friend Belen Ro, commented in 'Socialité' that "Olga has won thanks to Rocío Carrasco because victimhood sells a lot and because in the end we are a macho country and we have made absolutely no progress". To these words, María Patiño wanted to emphasize the importance of knowing how to lose but also the importance of "knowing how to win without hurting". In a similar line is Carmen Borrego, also ensuring that "Machismo has won again in this country." More metaphorical has been Alba Carrillo, who has made a comparison with Disney classics: "For the first time, the bad stepmother has ended up winning."