Carlota Corredera clarifies the truth about divorce rumors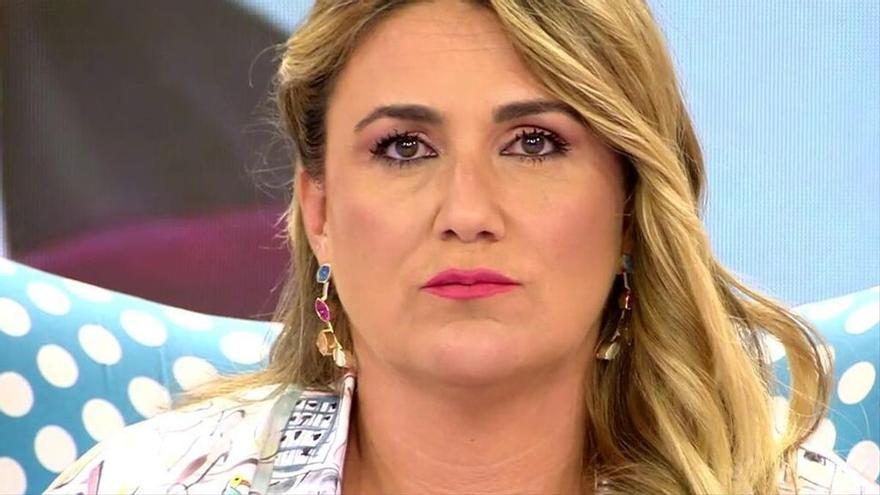 Carlota Corredera clarifies the truth about divorce rumors that have emerged in recent weeks, after Peace Padilla use the presenter as a protective shield during her very hard confrontation with Belén Esteban.
After a few days of well-deserved rest, the Galician journalist has returned to the set of Save me to reconnect with his colleagues and take charge of the most successful format of Telecinco's afternoons.
Corredera, who had been disconnected from the news for a few days, has returned to the program knowing that she had to clarify some rumors of a marital crisis that had been created by Paz Padilla when, in the midst of a battle with Belén Esteban, she assured that "a They call me out for many things. Just like, for example, now they say that Carlota is getting a divorce."
This insinuation placed Carlota and her husband, Carlos de la Maza, at the center of the news since it was the first time that these rumors came out of the walls and the corridors of the media.
But what is the truth in all this? The presenter herself has been in charge of, with a lot of humor and irony, clarifying where is your heart?
Irony in the face of misinformation
Carlota Corredera is very little given to talking about her private life. In fact, you can count on the fingers of one hand the times that the communicator has shared some intimate aspect of her marriage or something that she has to do with her family.
But nevertheless, Paz Padilla's comment put in one complicated situation to the journalist who, very gracefully, denied the insinuations launched by the Cadiz.
In a moment of games with the humorist Josep Ferrer, the impersonator dressed as Julián Muñoz blurted out a "gypsy, Galician, do you love me?", to which she very quickly replied ""Distance, distance, I am married and very well married!".