Carlos Sobera's reaction to the comment of a 'First Dates' guest: "I like men like you"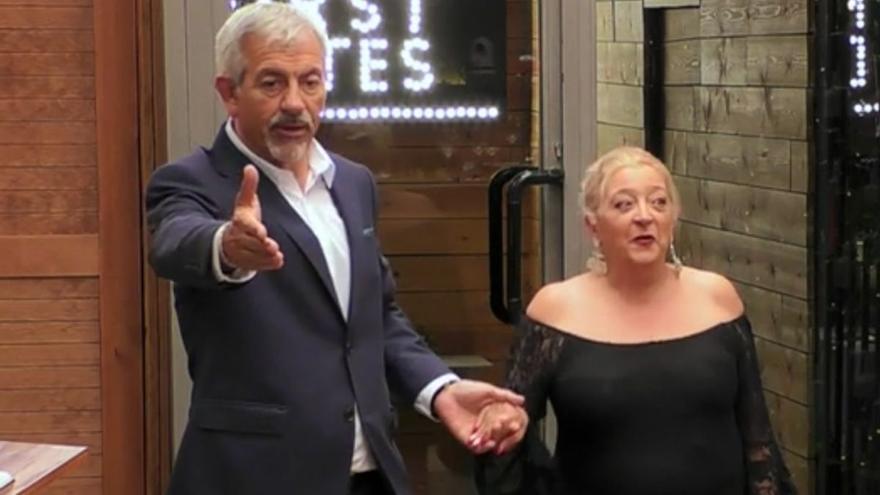 Very few participants of 'First Dates' they manage to dislodge Carlos Sobera during your visit to the restaurant. This is the case of Mari, a 57-year-old public relations woman from Huelva, who made the presenter blush after she asked him about his ideal type of man: "That they be honest, with the truth ahead. Physically I like them the way you do. "
"I am a person who likes to live life. I have been a long time without enjoying and now my time has come. I have lived a lie for 30 years. I found out that my husband was unfaithful to me when we were married, but I forgave him. After the divorce, the biggest thing has come out. I closed myself in without eating or drinking, until I reacted, "said Mari Carmen in the first minutes of her visit to the program of Four.
Minutes after her presentation, Mari Carmen learned that she was going to dinner with Manuel, a 59-year-old retired truck driver, who arrived dismantling the urban legend that says that each person in his union has "a woman in each port": "Le I challenge anyone who goes on the road to pay attention to the hostess bars. For every truck there are 20 cars. "
Once they sat down at the table that the restaurants had reserved for them, the truth was that both took advantage of the evening to get to know each other, although, sadly, they didn't find much in common. In fact, an example is that Mari Carmen assured that she liked going out a lot, while Manuel revealed it was more about being at home.
"I like to party and go out, but they are no longer on the same wavelength as people. And little by little, you appreciate other things like going for a walk, going to the movies or reading," Manuel said in a total before the dating cameras of four.
In the last minutes of dinner, their differences were decisive in 'The final decision' of both, since the two did not want to meet any more outside of the 'First Dates' restaurant. "We are the night and the day," explained Mari Carmen before leaving the program.