Carlos Sobera stops the Gemeliers for insulting Adara: "It has left over and it is indecent"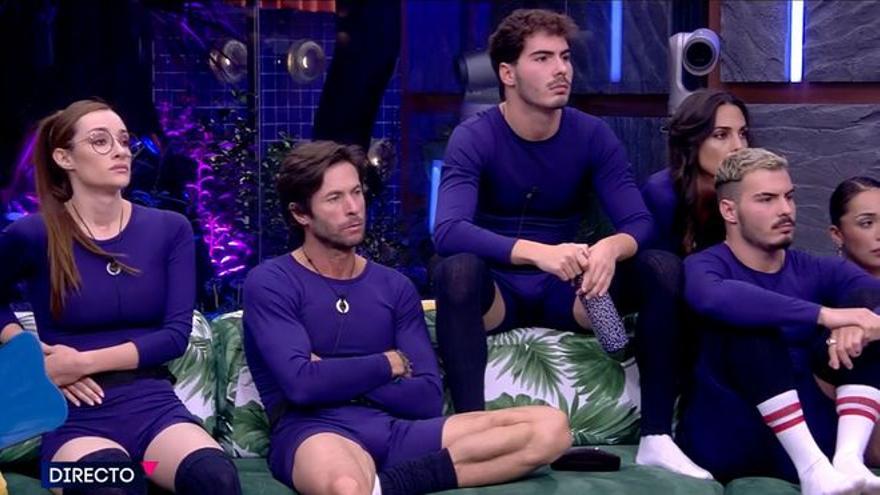 Adara held on Tuesday a tense face to face with the Gemeliers in 'the room of truth'. During the broadcast of 'Secret Story: countdown', the contestant had the opportunity to see some images that completely changed her perception of them. Since he entered the house, the brothers have made some comments behind his back that he did not like at all.
"Just open your mouth to speak nonsense or to yell", said Dani in a conversation with colleagues such as Cynthia, Isabel Rábago or Fiama. In addition, he recommended that his brother be "careful" with her. Curiously, in another of the videos that were rescued last night, the singer assured Adara that he would never criticize her without saying it to her face: "I will never talk about you behind your back without my telling you later." As if that were not enough, the winner of 'GH VIP 7' discovered that they poured water on her bed after taking the mattress out into the garden.
"OMG! What a beast!"Adara exclaimed after seeing these revealing images. "They told me about the bed but I thought he had gotten wet because he was on the street. You even threw water on me! You have to have a bad background. Your mask just fell off in a second. You have to have little shame, "she added, visibly indignant:" False from head to toe. Thanks for the pictures, I was wrong. "
Later, Jesus went on the attack and claimed that Adara is "a person who is not very clean and not very hard-working", which ignited the young woman even more: "I will not allow it! Do not spend a hair. Not another thing, but I am clean for a while," he defended.
Most surprising of all happened when the three of them returned to the house. "You are going to freak out. He has been looking for easy applause all the time," Jesus affirmed before his companions while Adara revealed the insult he received when entering the room. "Down the hall calling me slut around the corner", he commented to Cristina. "What has balls is that you say that you clear your plates and that you have had enough of working here. He knows perfectly when to jump to be applauded. He has nothing else to do," his rival snapped.
This was the reason why Carlos Sobera he was forced to give the twins a wake-up call. "I am going to make an observation. It is the first and last time I do it. In this program, no one is allowed to address a classmate with bad words or insults". "The bitch has left over, it is an indecent past. I hope it will never be repeated under any circumstances," warned the presenter.