Carlos Sobera stops Rocío Flores after her monumental anger: "Opinions are expected in this program"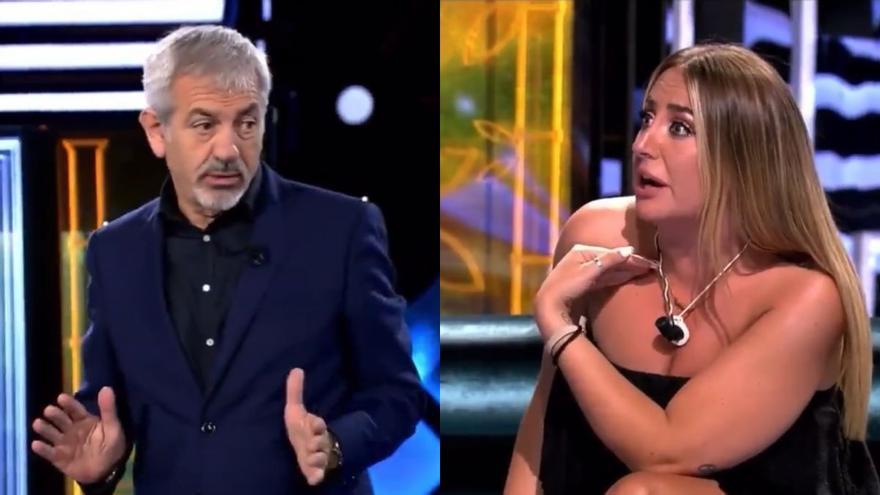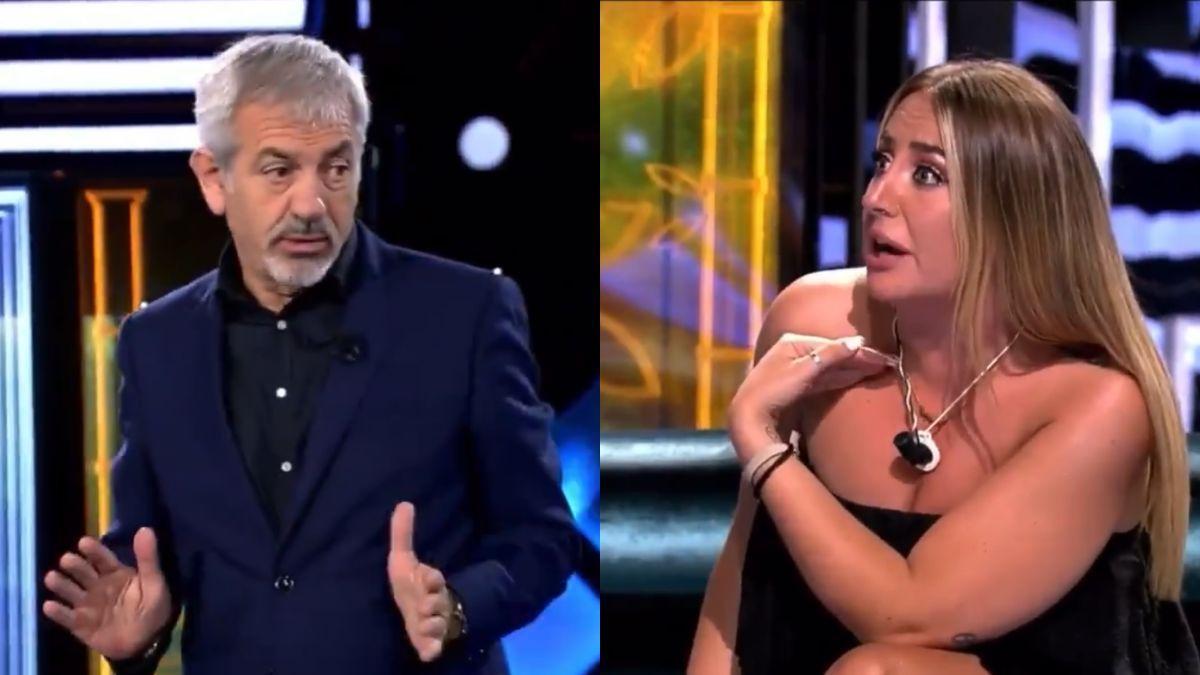 The last 'No man's land' of 'Survivors' was marked by atThis is the moment that Rocío Flores starred in. Antonio David's daughter and Olga's defender on set, jumped against Maestro Joao after he criticized that his father's wife had given Lara a "little stab".
The young woman began to warm up: "Damn, man, really. I'm watching another contest ...", while he did not cut himself: "It has been seen that, as best as possible, he sharpens the knife." "Are you watching 'Survivors' or what the hell are you watching?", Flores then snapped, who began to raise his voice: "I'm tired ...". Joao interrupted him: "What are you tired of? Wearing that heavy star? The little finger"he said when she started pointing at him.
Rocío Carrasco's daughter ended up exploding: "I have not disrespected you at any time, and the one who has been disrespecting me from minute zero on the networks and here is you." "Now there is no applause, regidor? Of a whore", she complained to the bustle of the public, to which Joao replied: "Regidor, applause for her too."
Although Carlos Sobera tried to calm the waters, it was of no use. "I am not going to allow me to hesitate. As I do it, I piro", said Rocío, who explained why she was so upset: "Olga is being judged on the outside." "What I am not going to allow is harassment and demolition of Olga by Joao and other collaborators who are treating her unfairly in this program. They are not judging her as a contestant and that is what bothers me, because she does not deserve it. And besides, as he has the bad blood of doing what he does through social networks, there comes a time when I'm fed up with it, "he told Carlos Sobera." Maybe you're not interested in me telling what you have eliminated from social networks, "said Joao, referring to Flores's tweets against his mother.
Sobera abronca Flores: "This is not the stage"
It was then that the presenter asked who was participating "in the harassment and demolition of Olga." "Belén Rodríguez seems little to you? "she snapped. "But we are not here with Belén," Sobera explained, to which she insisted: "I'm talking about the program in general. I will not allow a harassment and takedown against Olga. It has become clear?". "We have to understand all is whate in a program like this, an opinion is expected. Sometimes it's nice, sometimes it's not ", the presenter told him in a more annoyed tone.
"Joao's opinions do not seem to me to be offensive either. If they were, I would have been the first to not allow it," the space driver wanted to show the young woman, who continued making fuss. Sobera asked him not to bring up other collaborators who were not there: "This is not the right setting to express it." "Where do I say it? Tomorrow on 'The Ana Rosa Program'?"she complained.