Carlos Sobera denies a rumor about two contestants of 'Secret Story'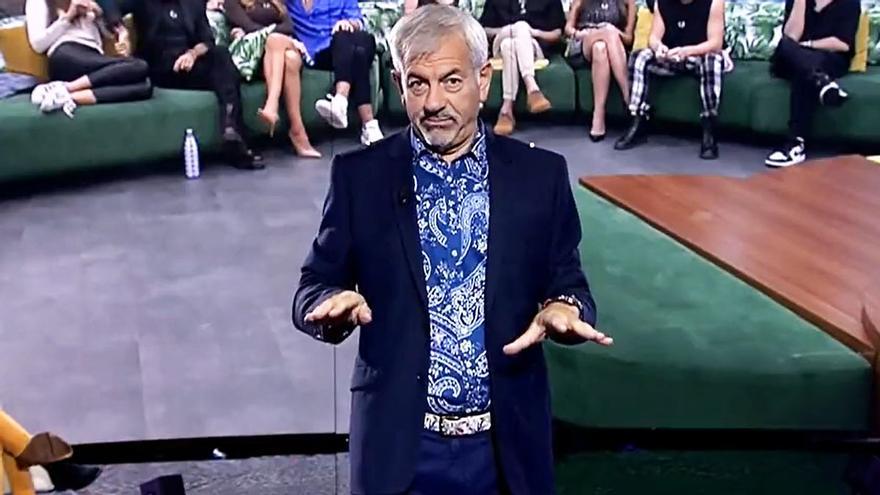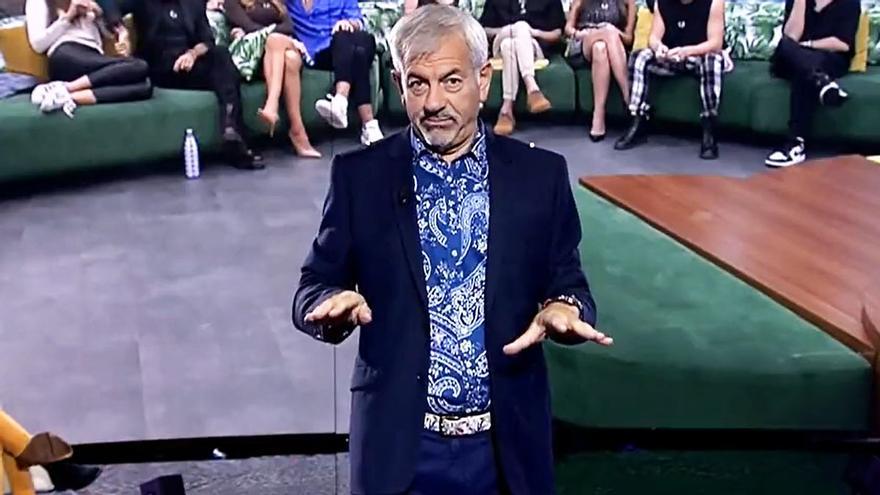 'Secret Story: countdown' showed during Tuesday night the entrance into the house of Miguel Frigenti, Adara Miller and Lucía Pariente, the three candidates for the play-off that will culminate in tomorrow's gala, Thursday. The three starred in very tense reunions with some of their companions, among whom were Cristina Porta and Luca Onestini.
But also, throughout the night, Carlos Sobera was forced to clarify information that was circulating in social networks about the sports journalist and Gianmarco's brother. Some bystanders had accused them of exchange messages through mobile phones that they have inside the house, something that is strictly prohibited.
However, it was all an invention without any foundation, according to the presenter: "This is absolutely false." The presenter denied that the protagonists of the 'folder' par excellence of the edition have found a way to communicate secretly, since they are controlled at all times.
"In tests and at parties we give them cell phones so that they can take photos and upload them to social networks, but are monitored and under continuous surveillance"said Sobera. In view of the doubts, as he explained, the organization withdrew the devices to review them:" Because of that they had just sneaked it to us. "
However, he insisted that neither Cristina nor Luca had broken the rules of the reality show. "We can confirm that the hoax is that. A hoax", he settled before continuing with the program.
Video of the moment