Carlos Sainz, Hamilton and the domino effect of his possible arrival at Ferrari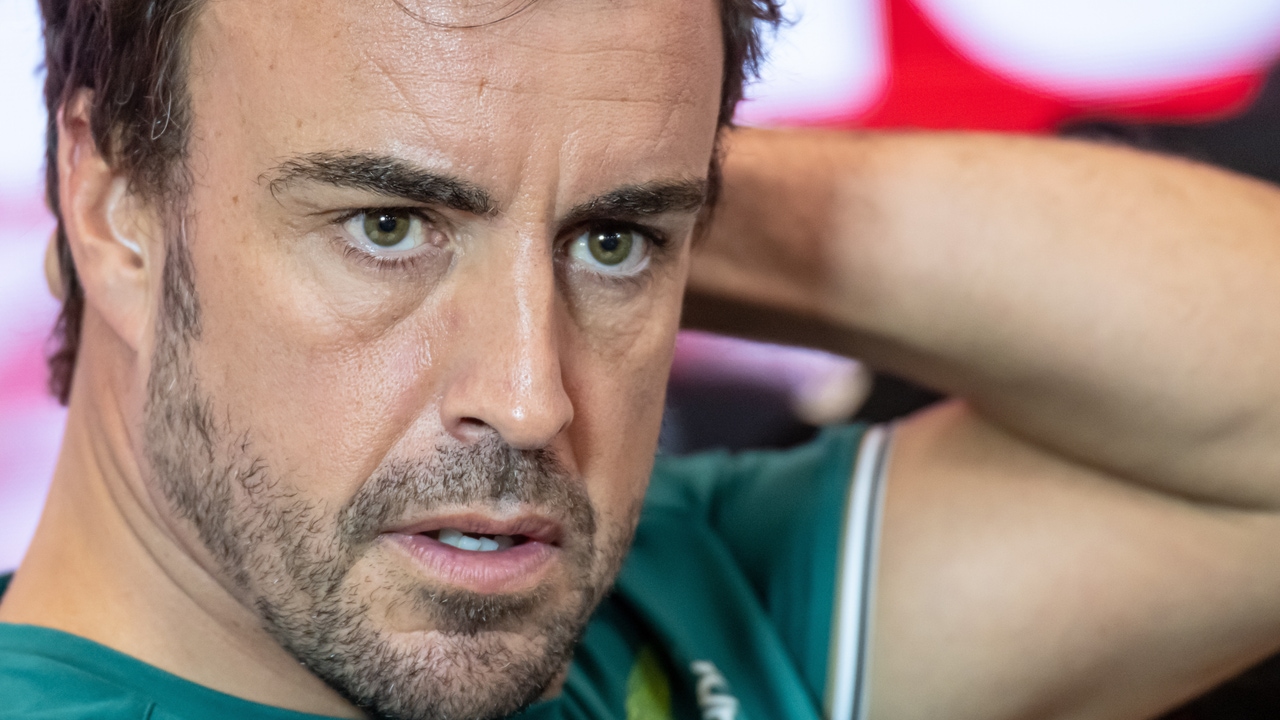 The Formula 1 never rests and the week in which this sport had to postpone one of its most important races, the Emilia Romagna Grand Prix (Italy), due to the floods that were taking place in the area, many of the protagonists have taken advantage of the time to continue their negotiations. He market of pilots seemed calm, however, the events and the poor performance of teams like Mercedes It has caused a real "storm" and that things begin to move in a very serious way.
The crisis is in Mercedes, but also in other giants such as Ferrari, who are the ones who most need to give a change of direction to their strategies because the lack of results is resounding. Not so much in the German team, which has just dominated for almost seven years, but in Maranello, where things do not end up going well. And what better way to lift your spirits than hiring a star, even if the real problem is more structural, with cars that don't have good performance. Today, the pilot market is pending what he does lewis hamilton, whose contract ends in a few months. The Englishman is not happy with what happened last year with a single seater that it did not reach the desired level, much less with that of 2023, which already for the race of MonacoThis weekend, it has undergone a redesign, especially in the part of the pontoons, which become "conventional", instead of the revolutionaries that were incorporated last year. That is, the recognition of having made a misconception when creating the car. Something that has a hard time going back unless you're already thinking about tseason 2024something that could already be happening in Mercedes.
In this way, the rumors now point to a possible signing of Hamilton by Ferrari, a checkbook transfer that could make the Briton, once again, the highest paid of the drivers that make up the current grid. It was recently announced by "Gazzetta", which is the medium that Ferrari uses to launch its trial balloons. Would this mean the departure of leclerc? Of Sainz? Both drivers have a contract until the end of 2024, but in Formula 1 there is not much of a problem when it comes to terminating an agreement. The penalty is paid and nothing more needs to be done. It happened to Kimi Raikkonen in 2010. He had a contract with the "Scuderia" and to make way for Fernando Alonso they reached a very beneficial financial agreement for the Nordic.
From Italy they point to the exit of Carlos Sainz to leave a very powerful driver lineup with Leclerc and Hamilton. What would Sainz do? The man from Madrid likes a lot Audi, which is not yet officially in Formula 1 but has already bought a team, which is now Alfa Romeo, and it will not be until 2026, with the new engine regulations, when it enters definitively. They already have one of Carlos' trusted people there, Andreas Seidl, with whom Sainz has already worked at McLaren. Seidl is the man who directed Porsche in Le Mans and now he assumes the challenge of taking Audi to the Formula 1. Both brands belong to the same business group.
But the thing does not end here, because the current place of Lewis Hamilton would be occupied by Sergio Pérez, since in Mercedes they think of Russell for the future. About who would accompany max verstappen there are no rumors, but now everything indicates that it could be Daniel Ricciardowho is about to leave his reserve pilot status to become a starter in bull rosso (Red Bull's B-team) replacing DeVryes. Depending on his performance, he could return to the mother team.
A domino effect that keeps the grid on alert waiting for Hamilton to make a move. If he decides to leave Mercedes everything would fall apart.