Carlos Sainz debuts with Ferrari at Fiorano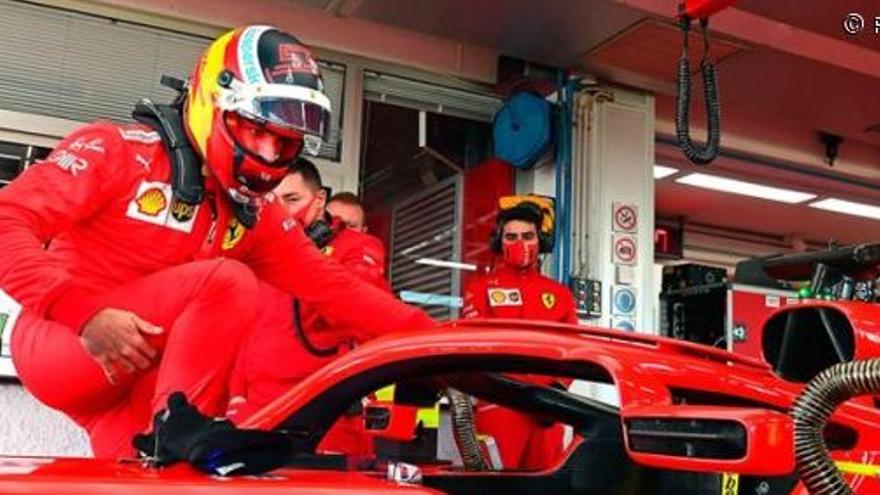 The Spanish Carlos Sainz debuted this Wednesday as a pilot of Ferrari to the start testing aboard the 2018 SF71H car at the Fiorano circuit (Modena, north), where he will also shoot this Thursday.
Ferrari, which signed Carlos Sainz in May 2020 to a two-year contract, from 2021 to 2023, dHe issued a "welcome" to the Madrid pilot and published the video of his departure on his social networks to shoot in Fiorano.
Sainz, who replaced the German Sebastian Vettel in the Italian team, It premiered this Wednesday after his partner, the Monegasque Charles Leclerc carried out some tests this Tuesday.
The 26-year-old from Madrid will continue testing with the 2018 Ferrari this Thursday at Fiorano before making his debut with the car for the 2021 World Championship in the scheduled tests in Bahrain on March 12-14.
Sainz, called to star alongside Leclerc in a Ferrari rebirth after the last very negative seasons, will take advantage of these days to gain confidence with his new team and with the engineers and learn the working methods of the Maranello Team.
The new Formula 1 World Cup, which is scheduled for 23 races, will begin on March 28 precisely in Bahrain.
In his Formula 1 career, Carlos Sainz has raced with Toro Rosso (2015-2017), Renault (2017-2018) and McLaren (2018-2020), prior to his signing for Ferrari.
In the last season, Sainz qualified sixth in the World Cup won with authority by the British Lewis Hamilton (Mercedes).