Carlos Núñez: "In music it is not about doing business, but about having a mission"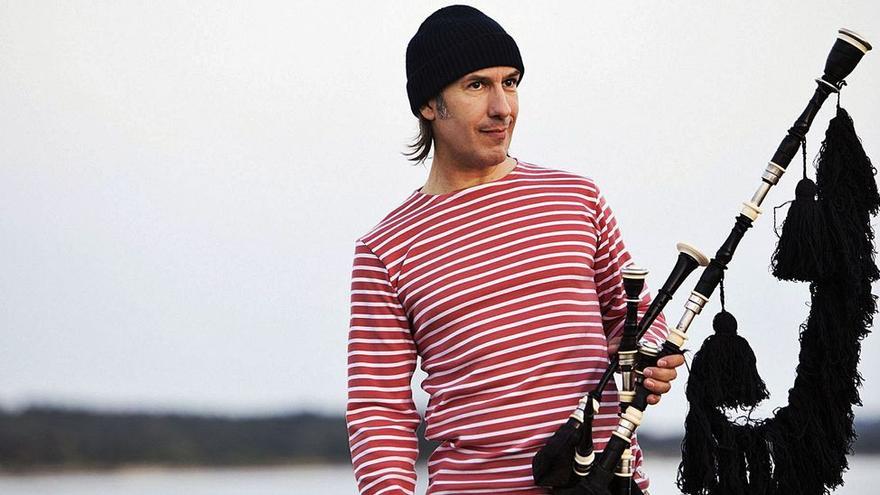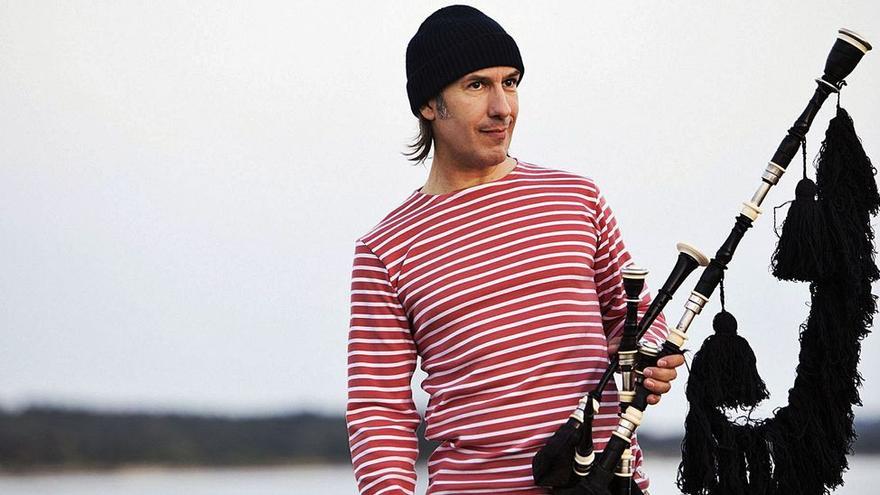 -How was the experience?
–We recorded the song in Madrid and Rozalén said that it seemed to him the oldest and most difficult of all the ones he had recorded. She embroidered it and I play the flutes with a bagpipe soul. It is a song to happy love, not to suffering.
–And Andrés Suárez also sings.
– He has been encouraged to sing Cantiga IV by Martin Codax. He was freaked out. He thought it was a pop song: he didn't think it was from a thirteenth-century troubadour from Vigo.
–In his networks, he posted a video about a recording in the Portico.
–Yes, because we have also recorded a piece in which I played in front of the Pórtico da Gloria inside the cathedral of Santiago, which was an honor, while other musicians did it confined from their home in Switzerland, Germany, Galicia, England. .. We recorded "Dum pater Familias" which is the medieval hymn of the pilgrims to Santiago. It is an orchestra made up of 24 musicians such as the 24 elders of the Portico which include harps, fidules …
– What other topic would you highlight?
– We have made inroads in urban music. I was struck by the song of C. Tangana "At the rhythm of a muiñeira." The trap handles rhythms like those of the muiñeira, six by eight. In rock or pop, you didn't see those rhythms. That piece inspired me to give life to a poem that Uxío Novoneyra dedicated to me, "Ao máis novo gaiteiro". His dream was for him to set it to music. We have called it "Muiñeira de Novoneyra" and I have done it with three boys from Vigo who had the Banana Bahía collective: Danni Ble, Royce Rolo and Iagh0st. These kids understand those muiñeira rhythms from the urban sound. Poor Novoneyra would be hallucinating but these guys have given us a poetic solution to equations that are not easy to solve. I used to present this song to people of traditional music and it seemed like an almost impossible mission.
–Other collaborations …
–I have also had Iván Ferreiro and Fon Román, each with a song; and with Glenn Hansard, who has an Oscar [a la mejor canción original en 2007 por su tema "Once"]. Hansard was one of the men who came on a currach –reconstruction of an Irish boat made of wood and leather in the Celtic way– from Ireland to Vigo. They were shipwrecked in the river Miño, one of them dying. Glenn wrote a song about that experience and we recorded it.
– Let's talk about the tour, we will have to wait until December to see it in Vigo, on the 23rd.
–The closest place will be on August 6 and 7 in Monteferro, Nigrán, but tickets are sold out. We are trying to do a matinee session on Sunday morning. We will also have a great celebration of the album at María Pita in A Coruña on August 16.
–He will perform in Oseira, in the Campo Lameiro archaeological park … In August the Interceltique de Lorient closes; In December he will go to the Palau, in January to Madrid and in December he will also play in Vigo, why not before in his city?
–The truth is that I miss those great concerts in Castrelos a lot. We presented "Irmandade das estrelas" there in Vigo, in 1996. We returned other times but since 2004, no. We have tried but there is no way.
– "Irmandade das estrelas" ended with "Para Vigo me voy", the homonymous festival no longer exists …
–And the Vigo Transforma and many others. The city or its rulers have been unable to build their own brand. Lorient celebrates its 50 Celtic festival when in Vigo there was an older one that no longer exists. It's a shame, we waste our energy and talent here. I think there is an obsessive dependence on politics that has impoverished our city. I see it impoverished compared to what I remember as a child. Excessive dependence on politics is a mistake. Vigo ends up becoming a feudal city and that is not its true spirit. You see, Irmandade das Estrelas in María Pita. I am delighted to go but I am very sorry that my city is left behind.
– When you released your first solo album, were you aware of making history?
–I was aware of the risks we were running, I was throwing myself into the abyss. He was a professor at the Vigo Conservatory. His life was on track. They told me that I was crazy for leaving my position as a civil servant to beat myself up for the world to play. But my teachers The Chieftains told me to take the leap: "Don't think about your little country, but about the world." In music, it's not about doing business but about having a mission.