Carlos Núñez: "C. Tangana and Rosalía are part of a generation that is based on traditional music"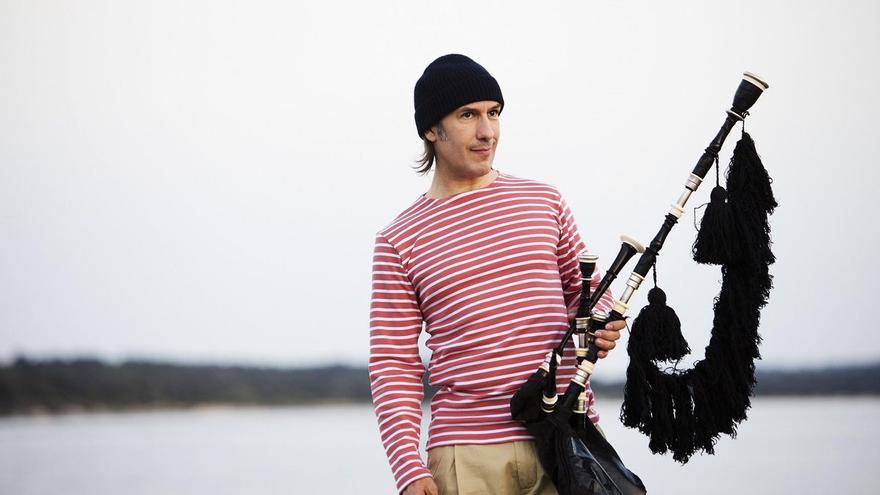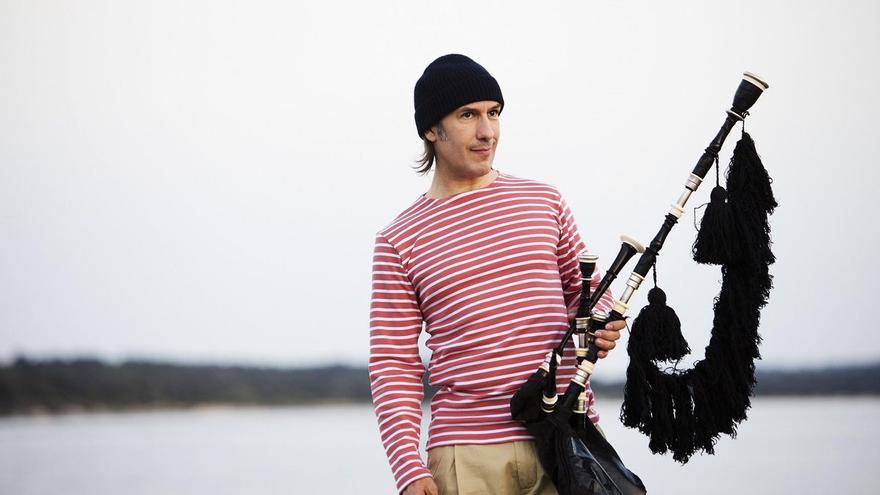 The Galician piper Carlos Núñez arrives at Aragon with his celebratory tour of To irmandade das estrelas, his first album, which meets 25 years. A successful career that has taken him to the best venues on the planet and has made him collaborate with the best artists of the world. Núñez performs on December 28 at the Teatro de las Esquinas (Saragossa) and on the 29th at the Boltaña Auditorium.
Scares the amount of concerts with which the year ends and 2022 begins ...
It is a great joy. Last year it was not possible to do many concerts, only the large enclosures. Within the situation, we are very happy and I think people are enjoying this tour of Christmas.
His latest album is the excuse that gives the tour its name.
To irmandade das estrelas (25th anniversary) It is the way with which I return to the origins. I was a kid raised in The move and in the rock, in the 80s in which Spain wanted to open up to the world. It wasn't easy being a piper right now. I decided that I wanted to be a professional musician at the age of 13. It was positive to spend my entire adolescence studying and learning from my teachers. After that, the light in the 90s: Celtic music is once again the protagonist around the world and The Chieftains, my teachers, they recorded with all the stars of the music. That's where the great tours began and I discovered American rockers, different from those here, who told you that traditional music was the basis of good rock and roll.
How does a 13-year-old go with the flow and decide to be a professional piper?
It was the bagpipe itself that guided me. And tradition. From a young age I felt like a samurai who was told that he had a mission ahead of him. The world of rock that lived in Spain was going the other way. My big moment was the arrival of The Chieftains to America: there I became one more rocker. They told me that the bagpipe was the "electric guitar from a thousand years ago." All the groups carried a bagpipe among their instruments and it made me realize that my whole life had meaning. A sense that was not in Spain, where modern music went on one side and tradition on the other.
And after all that, 'A irmandade das estrelas'.
I was only 23 years old and they gave me total freedom to release my first album. I invited musicians from all over the world to Light casal, I mixed with the Flemish... To irmandade definitely opened this type of music to the world. The secret was that they were inside first swords of all styles, to show that great artists can bring their own vision to traditional music. All of this has worked and there is a new generation of artists, What C. Tangana or Rosalia, which are based on traditional music. A new generation is coming inspired by these styles and creating a very interesting cultural moment in Spain.
You break the stereotype that traditional music does not want to be modernized. Why is this belief widespread?
Who knows well the tradition knows that it lives in continuous movement. If the tradition stagnates, disappears. Tradition has been a movement for thousands of years. It must be done from the knowledge: from the knowledge of the classics the new lines of the art. New brains are needed to create those new lines. For me a current example is Rosalía, who eliminated the exaggerated complexity in search of something different. That is why you have to be very open, so that everything evolves.
How do you see 'A irmandade das estrelas' 25 years later?
It has all the wisdom of acoustic recordings. It was recorded in the peak years of analogical, recording with techniques that were no longer in style even then. We all recorded together, acoustic and at the same time. You needed great musicians who never failed, so you didn't have to repeat the entire take. Ry cooder he was amazed when he saw that record being recorded. 25 years later, that album sounds very current and does not go out of style.
Do you miss that way of working?
When the analog tape was transferred to CD, something was lost that even the technicians cannot explain. It's something else, a Fluorescent light which is not the same as the sun's rays. The new To irmandade das estrelas look for that: we have recorded with the same technician, to recover that essence. In the following discs we incorporated colleagues who gave another point of view: for example, in the second, musicians appeared who played instruments from El Hierro Age. That, supported by the arrangements of the technicians, brought the sounds of the album to electronic music, a genre in which I have always had a foot. I consider myself a painter who likes to work in oil, in watercolor and in all techniques: all are valid and serve to improve your work.
If I were 13 today, would I pick up the bagpipes again?
Undoubtedly. I'm ready to start over, something I've done several times already. An example: with the 2008 crisis, we took our suitcases and toured America, to re-sow in the international market. Starting over is perfect, because you feel very young again.
Would you recommend this world to young people who want to be musicians?
Honestly, I think that the bagpipe is a world very similar to that of the greats electric guitarists, when they were virtuous. Where there is a virtuous there is a slave. And to be one you must spend a large part of your life locked up and working on it. Today I think that kids prefer technology to be the one that does their work, not so much that it is the human body that does it. Part of happiness is in the effort. I can recommend what I have experienced: it is worth giving your life to study and dedication because music brings you back many joys. Music is not just songs or melodies, there is something more magical.