Carlos Montero: "Grindr has made my life so much easier" | TV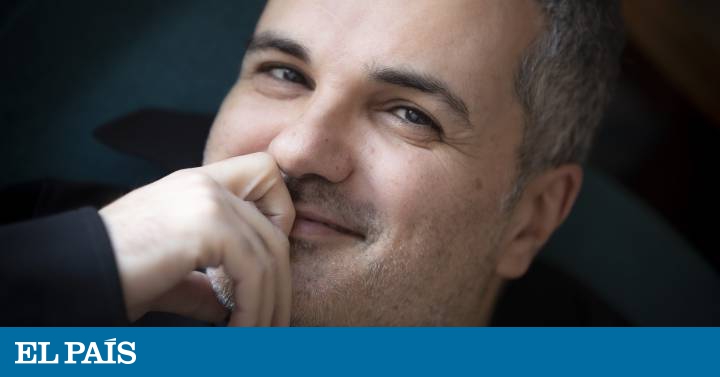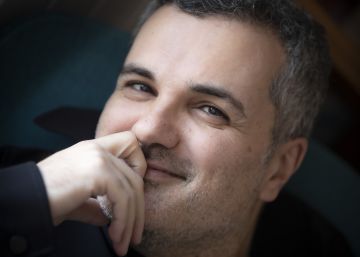 Appointment at the headquarters of its producer, a corner floor with high ceilings and profusion of balconies in the colas of Malasaña in which the most posh of his characters could live. "I always wanted a place to write, and now that I can, I have given myself a whim," he apologizes without apologizing when he insinuates that it should have cost him a paste. False modesty does not seem one of the virtues that adorn it. Pride, not one of its flaws. Go from last monkey as a screenwriter of Afterclass in the Telecinco of the end of the 90 to scriptwriter executive producer of Elite for Neftlix right now it has, in addition to popularity and prestige, these side effects. It is like never before.
At 47, are you not old enough to write as teenagers?
I thought not, but from the moment you treat me, you may. Life is taking you. Just like the actors are pigeonholed, life has pigeonholed me in adolescence. And I leave, because it is a juicy stage: they are peeking into the abyss of life, and that gives a lot of play in fiction.
It looks like he doesn't have them at home.
Haha. The vertigo and fear I leave to the parents. I book to treat them.
How do you portray them without seeing them?
Shot of my adolescence, because we don't stop being teenagers. Technology, social networks, globalization has changed. But the desires, the doubts and the fears are the same.
That is, who takes his own turkey age and adds 'wifi'?
My adolescence was bland, with Elite I'm getting even. I would have liked to take all those drugs and fuck what they fuck, haha. When we fall in love, we are all teenagers. I do not know adult love. Look María Teresa Campos: she falls in love like a quinceañera, they leave her for Whastsapp ... If you dare to live, to fall in love, it can only be so.
Carlos Montero (Ourense, 47 years old), brain of the Neftlix teen posh series, debuted writing piece by piece scripts for When leaving class and Physics or Chemistry in the 90s of the last century. He has grown; Your characters, no. Now he records 'The mess you leave', based on his novel of the same name, Spring 2016 award, in which the protagonists are the teachers. It's something.
And they don't say 'ok, boomer'?
No, they haven't even told me old cock. I also don't leave. I guess they are reflected because I don't treat them with condescension. I do not moralize. I don't tell them that drugs are wrong, or that sex without a condom is wrong. It is wrong, but it is done. And I don't judge it, I tell it.
How do you see them from their gray hair?
With tenderness They are brave, fearless, cheeky, kamikazes. But also tender and vulnerable. It makes you want to hug them.
Well, the actors are millennial rather than teenagers.
Not that much. In Physics and chemistry they ended up being very old, but those of Elite They are very young. You have to fall in love a little with the actors. From a distance, not to mix, but in the end, you are working with characters that are pure desire. The public wants to want them, to sleep with them, to have a life with them. When I choose unknown actors and, suddenly, they become famous, I also fall into that spell. I become a fan. It's pathetic, but it happens to me.
In 'Physics and Chemistry', the gay was the weirdo. In 'Elite', the odd one is almost the hetero. What happened?
Twenty years and a revolution of freedoms. How nice, isn't it?
What role have we played the boomers in that revolution?
We have helped build it. The baby boomers We arrived very soon to the Movida, and very late to 15-M. But take away what dance. Those of the Movida were five, and we have made those five five million. We have socialized the enjoyment of that freedom.
Besides Carlos, do they call him Peter Pan?
All the time. And they get it right, because I have been living Peter Pan. Curiously, but very Peter Pan. I fall in love with fear of compromise, cyclothymic. I will not link anything with this back cover, but I am changing.
Do you use apps to flirt?
All. In the end one moves in specific environments and it is not easy to get out of them. You don't flirt in the supermarket, that's a lie. Then, a Grindr or a Tinder opens a world of possibilities inaccessible in another way.
There are those who describe the use of these catalogs as consumerism, as a kind of sexual and emotional Diogenes.
Yes. I hear those arguments and say, they are right, much mystery is lost. But the applications have made my life a lot easier and have given me many joys. What am i going to do?
Good headline, Tinder or Grindr?
The two, although Tinder more, must be recognized. The Grindr is more direct and specific: it goes to what it goes. In Tinder you have the possibility to speak, and I have always linked more speaking, really.
He lived with Amenábar and Mateo Gil. What was smoked in that house?
Haha. We met at the faculty and lived together for fifteen years. Image Sciences was a very easy race and let us make short, live the night. I didn't have that much talent, especially when I compared myself to them, but it didn't go so bad either.
Did you feel like Salieri with Mozart?
Yes, I was the Salieri of that house. My God, another headline. But yes, he felt that way because their talent was so overwhelming and obvious.
How is talent measured?
They started doing very cool things very soon. I took longer. That is why, for example, because of the precocity.
Why pasta too?
Also, and I'm still behind.