Carlos Marín, from Il Divo, died of Covid and could be infected in the Canary Islands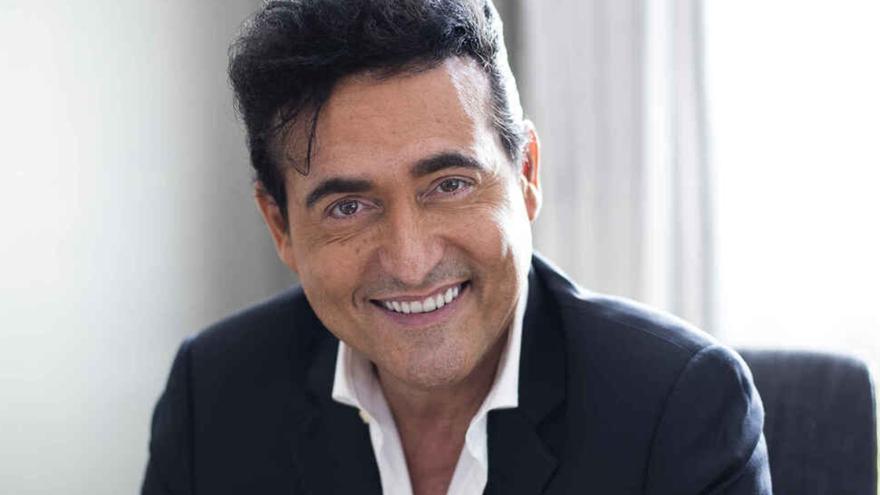 The unexpected death of the singer last Sunday Carlos Marin, one of the four members of the group Il Divo, has caused great commotion in the world of music. The 53-year-old artist He was admitted to the ICU at Manchester Royal Hospital, in England, in a state of induced coma and with a picture of gravity, shortly after it was discovered that the cause of his death had been by covid.
Now, the lawyer of the singer of Il Divo, Alberto Martin, has had an interview with the program Sonsoles Onega, 'It's Already Midday', and has revealed new details of his death: "The family is devastated, as you can imagine. We still do not believe it. It has been almost overnight and this is like a bad dream ... very bad, like or a nightmare".
"His mother, his sister, those close to him ..." they do not give credit to what happened, said the lawyer, after losing a man "with such vitality and such strength. The truth is that it does not enter our heads."
The lawyer has also revealed that Carlos Marín "endured a long time before going to the hospital, and I think this has not been good either. He was a very hard-working person, a fighter, an athlete... and maybe he should have come a little earlier. He started to get worse, until they had to intubate him and put him in an induced coma, precisely to give him the treatment and to be able to recover him. "
"He was a very down-to-earth and reasonable person and I was already vaccinated, but this does not immunize you one hundred percent and he (the covid) has attacked him very hard. The first of the month is when he began to have symptoms and feel bad. It was not good but neither in an extreme situation, "he revealed.
"What happens is that it has evolved negatively because the lungs had been very affected" and this logically influences "respiration, oxygen ... It is all a chain". "We really don't know where it was infected, probably when they were at the Maspalomas concert in the Canary Islands", it counted.
"The precautions taken by the musical quartet were maximum and they even flew in a private plane to the United Kingdom", since" now they had a tour throughout the south of England, in Yorkshire, London ... they took great care of themselves and gave a lot of importance to their profession, to their fans ... but of course, everything cannot be controlled " , it said, about the precautions that the group has taken on each tour.
Joined in 2003
Il Divo was founded by the famed Simon Cowell, himself from One Direction, after imagining that an entirely male lyrical quartet would have possibilities covering mythical songs.
Marín, who had forged a previous career as an actor in musicals such as 'Les Miserables' or 'Beauty and the Beast', joined this project in 2003, for which Urs Bühler, Sébastien Izambard and David Miller were also hired.
Together they have published nine studio albums so far, from the eponymous 'Il Divo' (2004) to the most recent 'For Once In My Life: A Celebration of Motown' (2021), with which they have managed to sell about 40 millions of copies worldwide.
Alone, last year he released an album titled 'Portrait' in which he dared to cover 'Bohemian Rhapsody' by Queen, among other hits.
His three companions, David Miller, Sebastien Izambard and Urs Bühler have recalled through Twitter that for 17 years they have been together on "this incredible journey of Il Divo" and they have assured that they will miss their "dear friend".
"We hope and pray that your beautiful soul may rest in peace. With love David, Sebastien and Urs", they write in the message.
One of the last concerts of the quartet was precisely in Gran Canaria. On November 28, they inaugurated the Christmas events in San Bartolomé de Tirajana with a performance in Maspalomas.