Carlos Latre: "A country like Spain must never lose its sense of humor"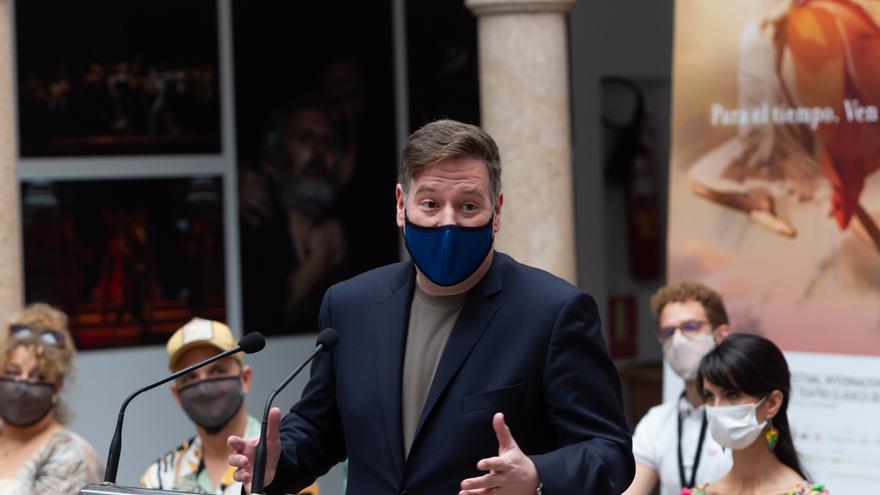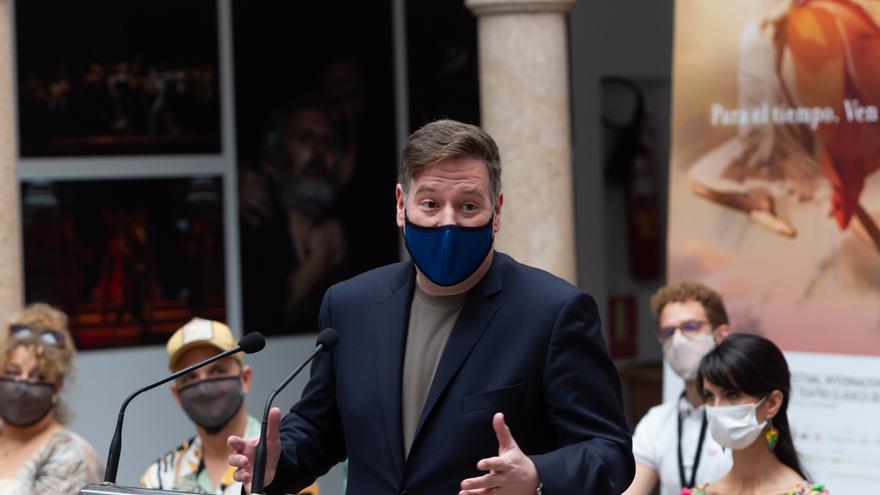 The chameleon humorist, singer and actor, Carlos Latre, who makes his debut at the Mérida International Classical Theater Festival, considers that Spain, after the tragedy derived from the pandemic, cannot lose its sense of humor, because "we would lose a large part of our essence."
"We have all lost someone" in this pandemic and "I think the smile is fading from our faces," something terrible, "Latre said in an interview with EFE in Mérida, where this Thursday debuts as an actor to play the character of Pseodolus in one of the most iconic works in the history of the festival, "Golfus of Rome".
Almost 30 years after it was directed by Marios Gas and performed by Javier Gurruchaga in the main role, this musical returns to the Mérida arena with the same objective, which is none other than to convey happiness and laughter to the viewer.
For this reason, Latre understands that it is the right time for this work after many months of pandemic and also because he wants to show the public "another artist" that he has inside, "renewed", different "from what the public is accustomed to, but he does not put aside his gestures and his "follies".
He assures and remarks that in this work unleashes his most "clown" side, which will allow him to "free the circus clown" that is inside him.
Although the theater understands it as an island where comedians can still express themselves freely, Latre believes that there is a "misinterpretation" of what it means for an individual to have freedom.
Freedom is something that his character longs to possess and for Latre, without a doubt, it is something worth fighting for, hence he sees the opportunity to being able to choose where you are and what you do "because that lets you know who you are".
In this framework, the humorist maintains that there are freedoms that are in danger, since current comedy lives in the era of "bienquedismo".
"It seems that we live in a moment that everything is wonderful and we are all very handsome, and because of that we are losing the truth because it does not allow us to laugh at ourselves, or for others to do it for us," he adds.
Hence, as he continues, he thinks that society is a bit "fake" and that people "find ourselves at a point where we are afraid to show ourselves as we are". "Humor has a critical point that shows the most uncomfortable truths and I think it is dangerous for a comedian to censor himself," he adds.
He describes his professional career as "somewhat strange", because before being a presenter and singer, he was only an imitator, which made him live "in no man's land". For this reason, the fact that the imitator Latre could have been in other parts of the wheel of the spectacle has allowed him to achieve his own freedom.
He jokes that his character in this musical has the qualities to be a politician. "I can assure you that Pseodolus would win the elections without the need for a party", he affirms between smiles.
In this political prism, and as an imitator of dozens of them, Latre asserts that they have given him a lot of work to show their defects, but also to make them more human even if they did not want to. "There are politicians who lack a sense of humor", laments the actor, who admits that little by little" the most serious are becoming smiling. "
Addicted, as he assures, to leaving his own comfort zone, Latre appreciates the challenges that life puts on his career, like this Pseodolus, "one of my biggest challenges" in my professional years and, very especially, for acting on a stage as historic as the Roman Theater in Mérida.