Carlos Estévez, reelected president of the University Foundation of Las Palmas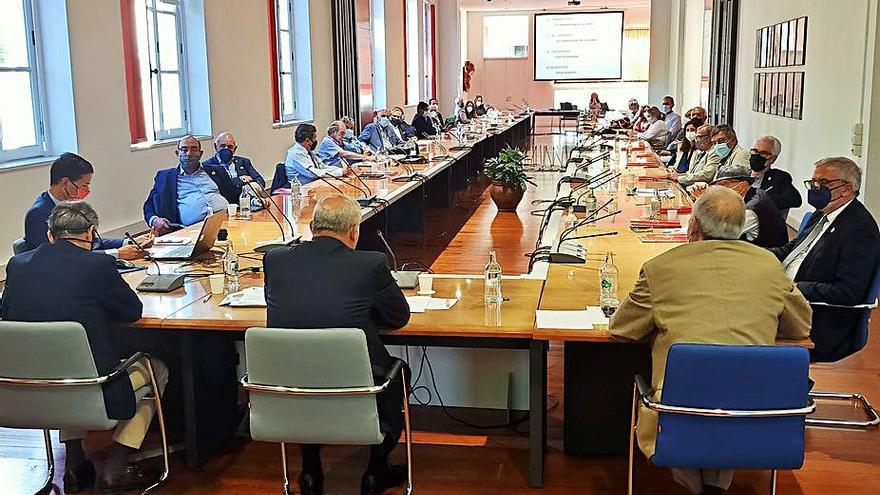 The Las Palmas University Foundation (FULP) yesterday held an extraordinary session of its Board of Trustees in which Carlos Estévez Domínguez - representing Coinpre - was re-elected by acclamation as president of the institution for the next four years. The candidacy is completed with Ramón Rodríguez Tomás as vice president and Rafael Massieu Curbelo -representing the Las Palmas Bar Association-, as secretary.
During his speech, Estévez urged the employers to make every effort of the Foundation to contribute to generating the climate of opportunity that the unemployed youth of the Islands need. The president referred to youth unemployment, the "most serious wound" that both the 2008 economic crisis, and the most recent one due to the Covid-19 pandemic, has left on society.
«The University and the companies must contribute to heal this wound. It could not be forgiven that being able to do it, we will not do it ». In this context, Estévez referred to the legacy of the Foundation, the "echo of the voices of citizenship" that took to the streets to demand the creation of the University of Las Palmas de Gran Canaria "so that young people had an opportunity that they had access options to Higher Education », he added.
The president of the FULP explained the need to create "learning, testing and life environments" that facilitate the promotion of individuals not only as good professionals "but also as good people and as good citizens. It is about dealing with the most important social demand, which no one talks about, and which no one demands, "he said. «If we succeed, we will have aligned ourselves with our origin. We are not mistaken if we put our focus on university students, "stressed Carlos Estévez.
Economic evolution
The FULP Board of Trustees is made up of 65 members among representatives of public institutions, business, social and cultural organizations, and personalities who appear in their personal capacity. Carlos Estévez obtains for the third consecutive time the support of the Board of Trustees he has presided over since 2012, and in this time, the Foundation has increased its net worth by 68.3%, with a greater weight of private financing compared to public.
The Board of Trustees also proceeded yesterday to approve the annual accounts, the budget settlement, the Audit report and the 2020 financial year report.