Carlos Boyero: What happens that I see everything black? | Babelia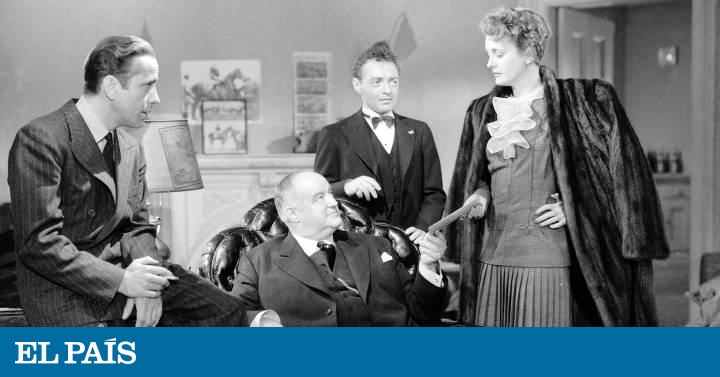 It has an addiction capacity that survives time and fashion. I speak of black cinema and the black novel. It will be because darkness is always gaining, because the light is too transparent. My first paper contact with detectives did not refer them to blackness. Sherlock HolmesHercules Poirot, Commissioner Maigret were eccentric, fascinating or very human last, but not strictly obscure, despite Holmes' hooking on cocaine when he was bored mortally, when he had no mystery to unravel. I access the turbidity, the darkness with The Maltese Falcon, in Editorial Alliance, with those unpayable covers of Daniel Gil.
And I think that memory deceives me, or not, by associating with the novel one of the phrases with which the intrigue culminates: "The falcon was lead, of the material with which dreams are formed." It is too lyrical for the style of Dashiell Hammett. Surely it occurred to John huston when writing the script of his first masterpiece. Hammett was descriptive and sober, complex and tense, suggestive and hard, but he never rode it as a poet. Yes it was Raymond Chandler. And of the greats. Also creator of dialogues as caustic as memorable, aromatic environments, unique characters. The action in his novels matters less, even he gets muddled. Does not matter. This is his presentation of Philip Marlowe in The long goodbye. I am still excited: "I am a licensed detective and have been in this job for some time. I have something lonely, I have not married, I am not young and I lack money. I like alcohol, women, chess and some other things. I don't like cops, but there are a couple of them I get along with. I have no parents or siblings and if they end up with me in a dark alley, as can happen to anyone in my trade, no one will have the feeling that their life suddenly lacks the ground. " And Chandler, definitely broken after his wife's death, twenty years older than him, returning furiously to his appeased alcoholism, commits the unforgivable mistake of marrying Marlowe with one of his former lovers, of seeking refuge in Playback, one of his weakest novels. It was more credible to say "saying goodbye is always dying a little" or "I never saw Silver Wig again."
I return to the origins of the black novel trying to console myself with the latest installments of Michael Connelly and of John Connolly. The first one is titled Holy night and its protagonist is Harry Bosch, as usual. Through this tired but always flagged police officer of the best professionalism, I have known all the streets and the entry and exit roads in Los Angeles. I have never fallen in love, being so human, honest, conscientious and legal and for a long time I am very lazy to enter into your daily adventures. John Connolly terrified me and seduced me greatly in his first four novels, Everything that dies, The power of darkness, Killer profile and White road. His writing was deep and magnetic, terrifying its intrigues, unforgettable that gloomy atmosphere, almost always set in Maine, which reminded of Lovecraft. And Charlie Parker, that detective faced an evil as supernatural as human, surviving his murdered wife and daughter, helped by a homosexual couple of killers, the black Louis and the Chicano Angel, facing evil beings, became someone as legendary as tragic. But then everything sounds like already read, already seen, already heard, and felt.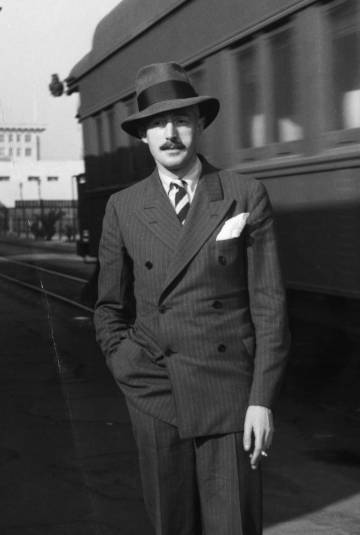 And we have two really big ones left. Well, one has already patted it. It's the really big Philip Kerr, that Scottish writer who imagined something as improbable as in Hitler's Germany there was a police officer as honest as extraordinary, as disenchanted as a professional, willing to reach the end of the sleaze even if the existence is played. Is Bernie gunther. Blessed be in eternity. The other is Dennis Lehane. His very sensual partner of researchers Kenzie and Gennaro knew that they were going to end up getting married, but the dangerous stories they've shared before, and that prolong, are exciting. In any case, the best thing ever written by the almost always magnificent Lehane is a long and hypnotic masterpiece titled Any other day. And of course, every time I floor that currently undesirable Barcelona, ​​I take some white pomace while I toast the increasingly desolate, long-dead, unforgettable Pepe Carvalho. It was at the aesthetic and moral height of the previous ones.
. (tagsToTranslate) be (t) pass (t) see (t) black (t) detective (t) classic (t) holmes (t) poirot (t) maigret (t) dark (t) current (t) eccentric ( t) fascinating



Source link