Carlos Alcaraz will debut in the Davis Cup with Spain against Romania in Marbella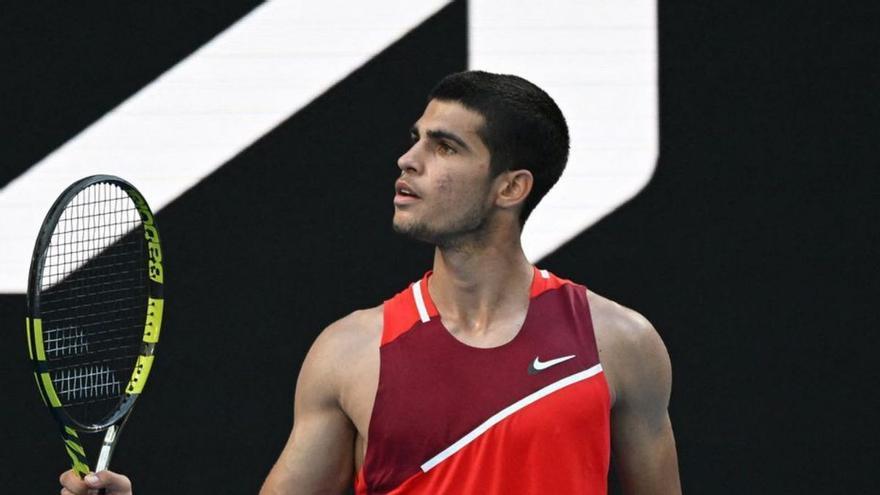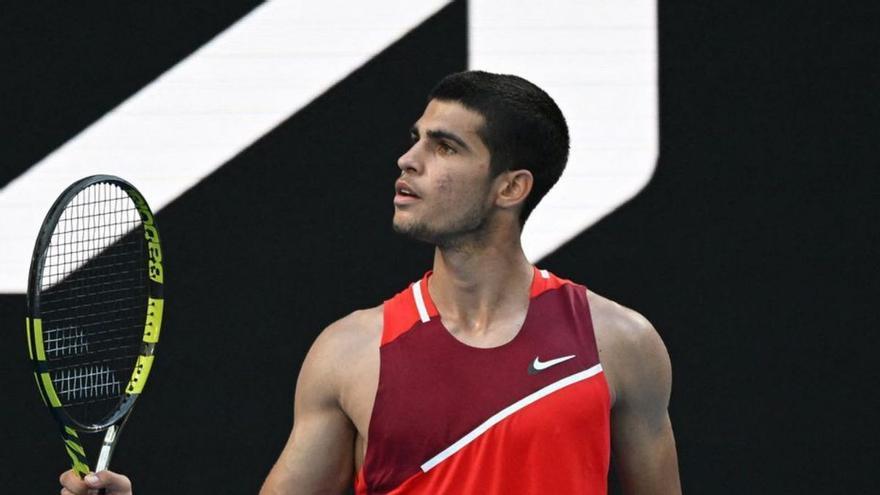 When Carlos Alcaraz caused loss in the Spanish team of Davis cup before the final phase of 2021 after testing positive in COVID-19, Sergi Brugera, the captain of Spain, was clear and forceful: "The team has been touched, it has been hard," said the Catalan, who previously noted that the El Palmar tennis player brought "freshness." In the competition, despite the fact that he is only an 18-year-old boy, the national team suffered from his absence. They began by beating Ecuador and then fell to Daniil Medvedev's Russia. The defeat prevented them from going to the quarterfinals and, consequently, having to play a qualifying tie in 2022 to be able to be in the fight for the title again.
Spain will play it at the Puente Romano Tennis Club, in marbellaon March 4 and 5 before Romania, where a legend like Manolo Santaa will be honored. And he will do it with Carlos Alcaraz and Pablo Carreño, friends and training partners as leaders, whom they will accompany Robert Baptist and another newcomer, Alejandro Davidovich.
Spain will face the Romanian team, which currently does not have any tennis player in the top 100 and whose best individual tennis player is Marius Copil, number 275 in the ranking, since two months ago the tennis player Horia Tecau retired, who occupied the 17th place in the world in doubles.
The call from Sergi Bruguera, which was part of the plans of Juan Carlos Ferrero, Murcia's coach, will force your ward to make a trip to U.S to Spain and then return, apart from having to play on different surfaces for the next month.
Alcaraz will compete again at the ATP 500 in Rio de Janeiro, which will start on February 14 and will be played on clay. From the clay of Rio it will go to the fast track of Acapulco on February 21. Later, he will return to Spain to play again on land, and as soon as this tie is over, he will return to the United States to face two other challenges on fast track, which will be two Masters 1,000: Indian Wells, from March 10 to 20, and Miami, from March 23 to April 3. Changing courts in such a short space of time is something that does not concern the environment of a player who since he was a child has been adapted to training and playing indistinctly on fast and on clay.
Then will come the period of the season prior to Roland Garros, where you will no longer have to change courts, since everything will be on clay. The countdown will open at the Montecarlo Masters, between April 10 and 17, to then play the ATP 500 Barcelona Open Banc Sabadell, from April 18 to 24, and then face the Mutua Madrid Open (May 1 to 8). Depending on the results obtained, he could go to Estoril (April 25). In May he will also be in the Masters 1,000 in Rome (8 to 15), which everything indicates that it will be the last tournament he will play before the start of Roland Garroswhich this year will be played between May 22 and June 5.